When fans arrive at MetLife Stadium this Sunday for Super Bowl XLVIII, they'll be greeted by a dramatic new entrance for Pepsi, one of the game's major sponsors.

Designed by Pentagram's Michael Gericke and his team, the huge installation transforms the gate into an unexpected celebration of the Pepsi brand, complete with a pair of unique graphic sculptures inspired by the Pepsi bottle and a four-story high rendition of the famous Pepsi Globe logo.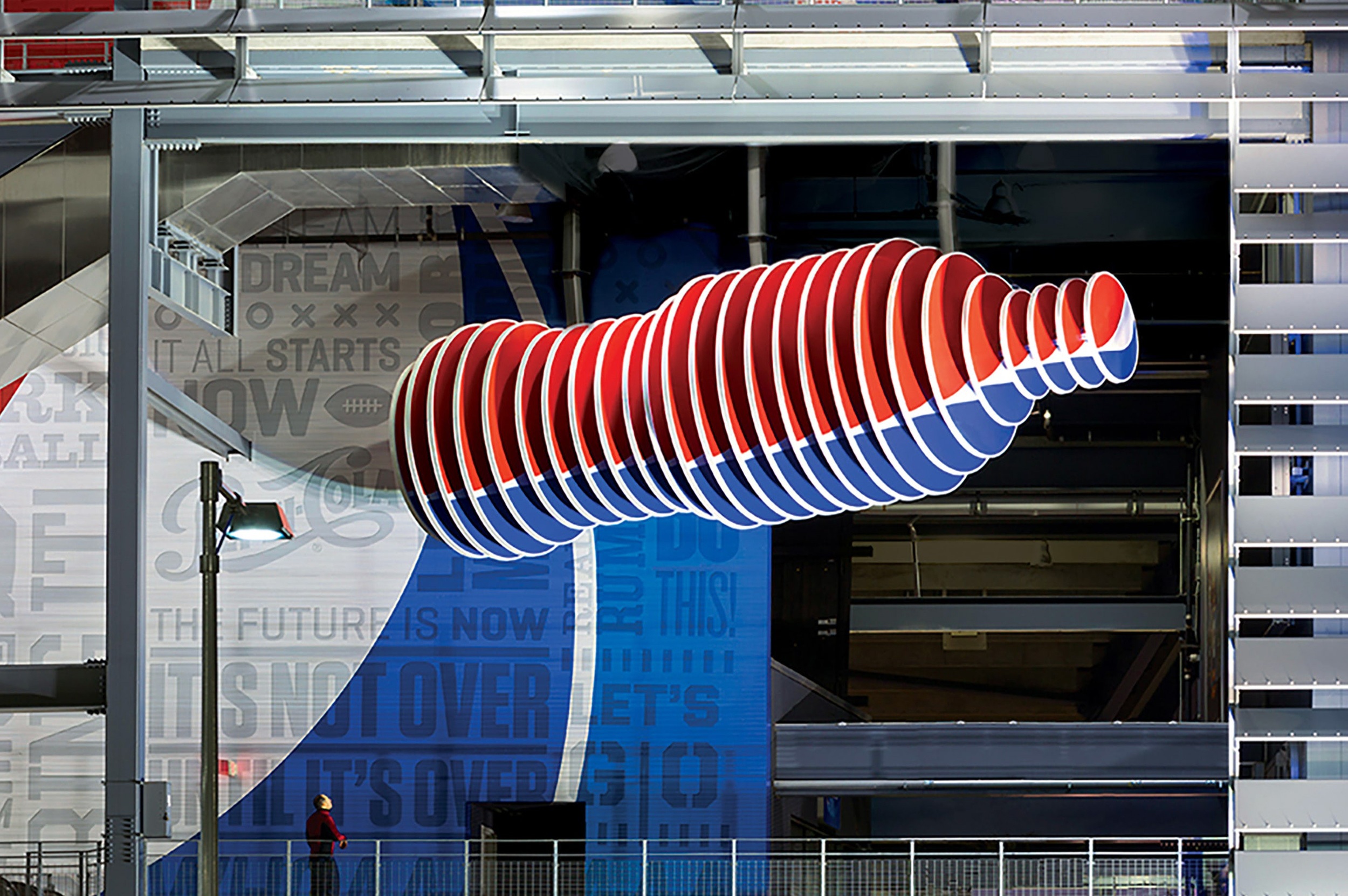 Pepsi is a longtime sponsor of the Super Bowl and its Halftime Show, and is one of four gate sponsors at MetLife Stadium, home of the New York Jets and the New York Giants. The soft drink company approached us to work with them to rethink the gate with an iconic and bold presence that would make its debut for the Super Bowl. The concept was developed in close collaboration with the Pepsi Design and Innovation Center, the brand's global design group.
The design captures the spirit of fun, authenticity and excitement of the Pepsi brand and connects it with a fan's game day experience. Almost as big as New York City buses or New Jersey Transit trains, a pair of massive hanging Pepsi bottles have been created from a series of cross-section "slices" of the Pepsi Globe. The discs form the distinctive shape of the recently redesigned Pepsi bottle, extending the identity into three dimensions and turning Pepsi's signature brand elements into a dynamic sculpture that appears to change as fans move around it.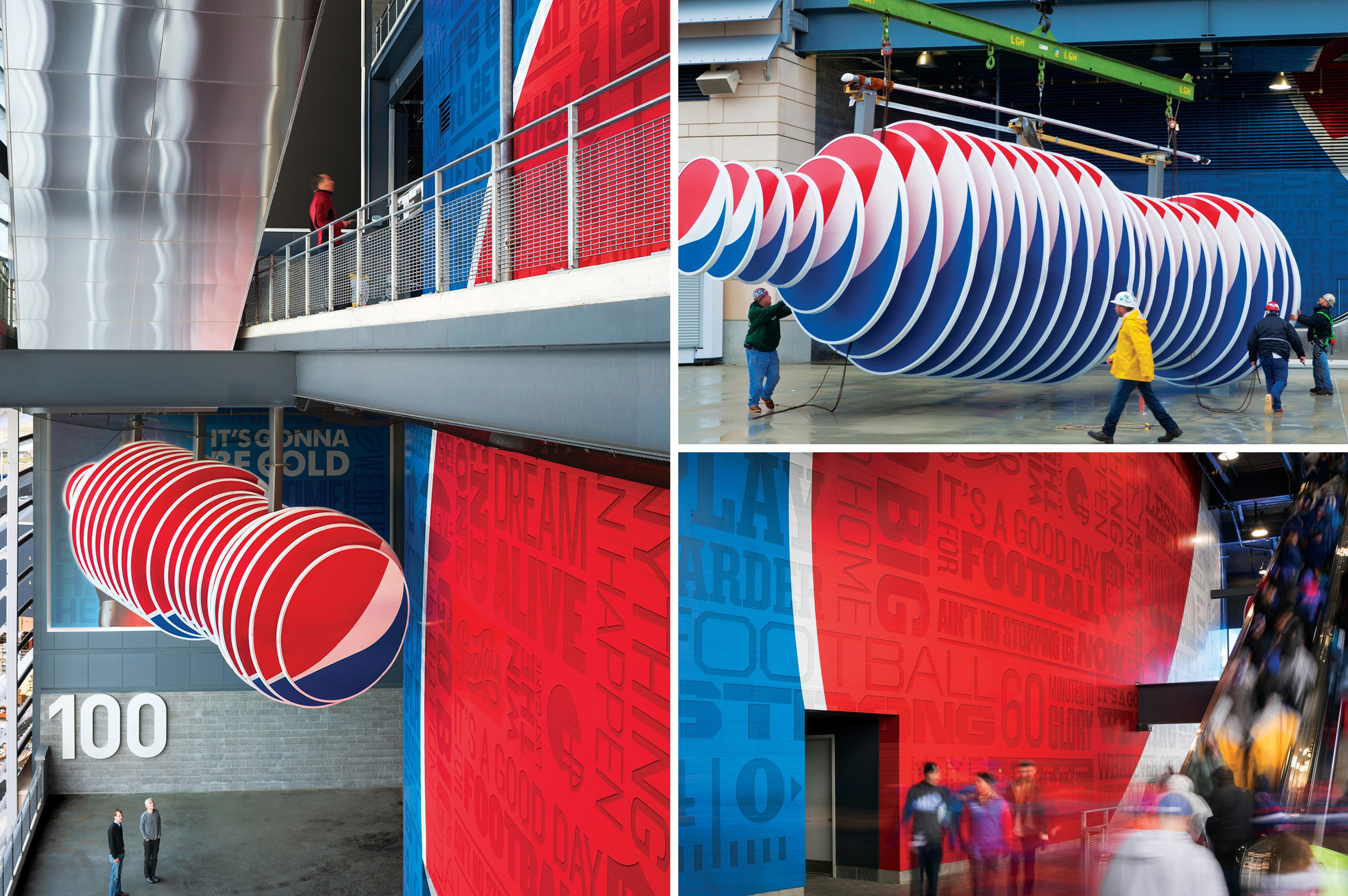 To create a real sense of arrival, a super-scale Pepsi logo stretches across four levels of the stadium, with the brand's classic red, white and blue palette visible through the building's outer skin of aluminum louvers. The monumental Pepsi emblem can be seen for miles across the Meadowlands Sports Complex, making the gate a landmark in the area. Up close, the logo reveals itself to be made up of a typographic pattern of words and phrases celebrating the connection between Pepsi and the game of football. Escalators to the various stadium levels run along the wall, and the typography builds anticipation and excitement for the fans as they enter the stadium.
Gericke and his team previously designed graphics for Arizona Cardinals Stadium in Glendale, AZ; the New York Jets Training Center in East Rutherford, NJ; the Big Ten Conference and FIFA World Cup™.
Project Team: Michael Gericke, partner-in-charge and designer; Don Bilodeau, associate and designer; Matt McInerney, Qian Sun, Kelly Sung, Jed Skillins, Beth Gotham, Elizabeth Kim, Jessie Wu, designers; Amy Boyd, project coordinator. Stadium photography by Albert Vecerka/Esto.
Text and photography copyright of Pentagram.