Objective Paradigm (OP) connects technology industry talent with Fortune 100 companies and startups. Their new Chicago space, designed by Spark Chicago, supports the fast pace of the technology industry and the hustle required to be a successful recruiter, while infusing warmth and life.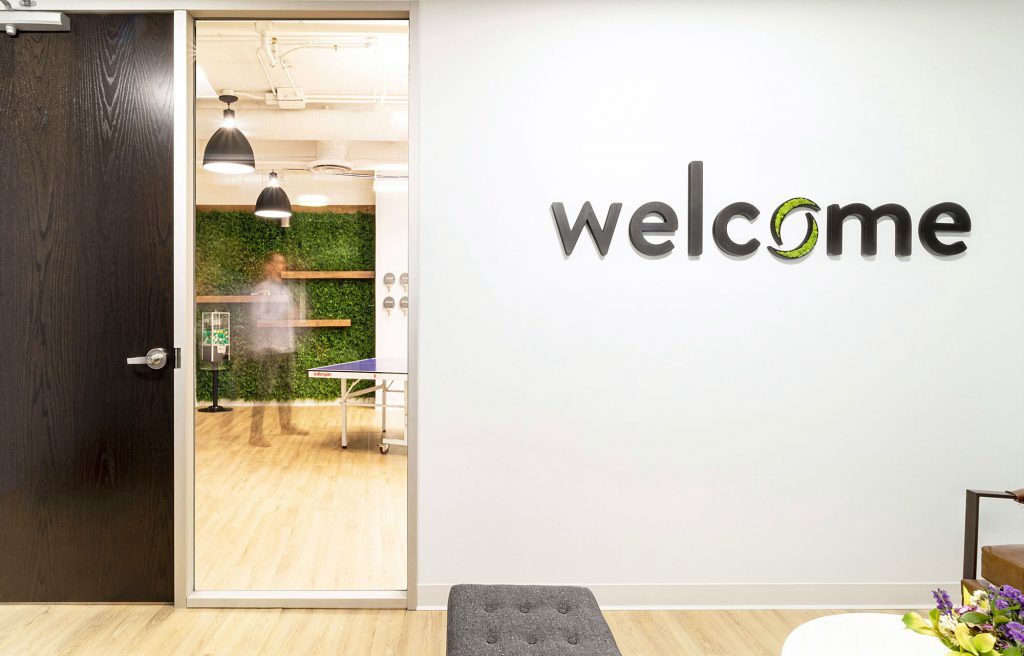 An updated entry room creates a comfortable lounge for visitors before entering the town hall space.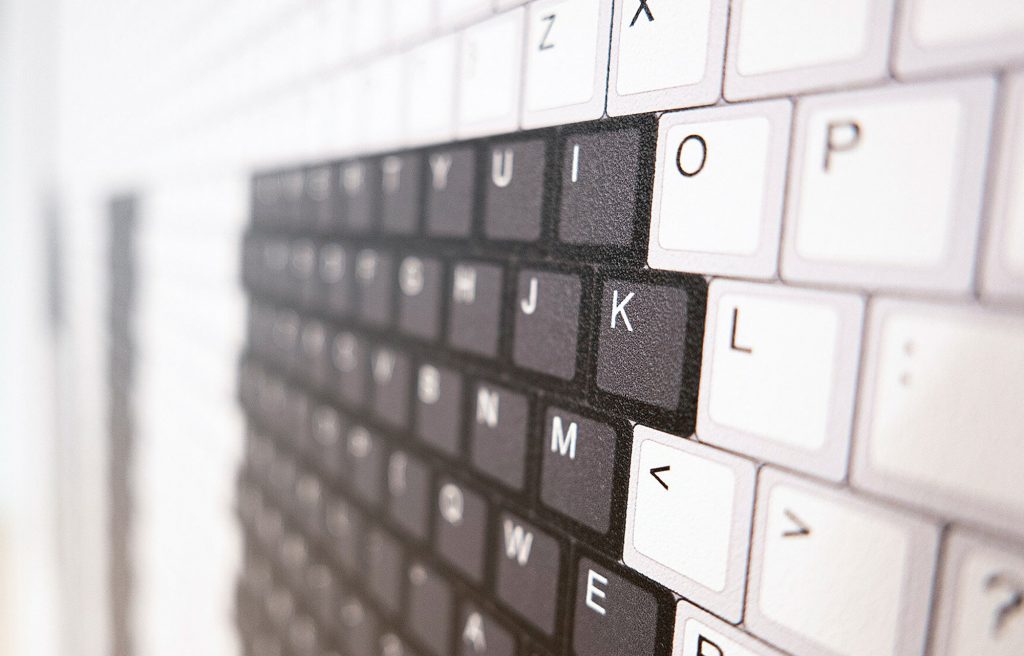 Custom wallcovering and two massive green walls create an activating environment for employees to congregate for meetings, meals and ping-pong tournaments.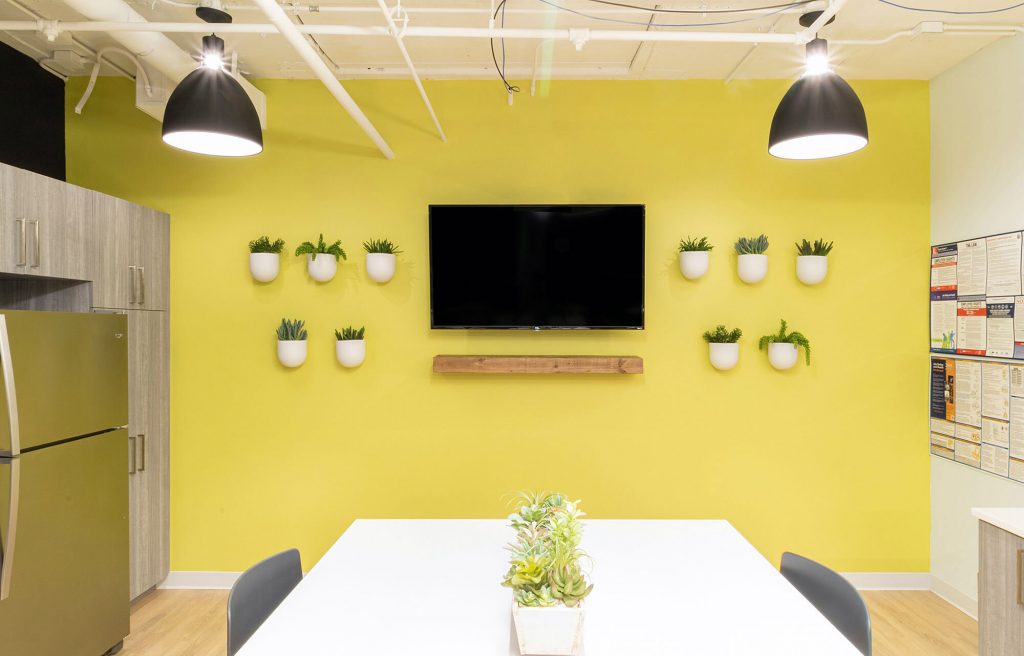 Wall planters add life and energy to a community kitchen.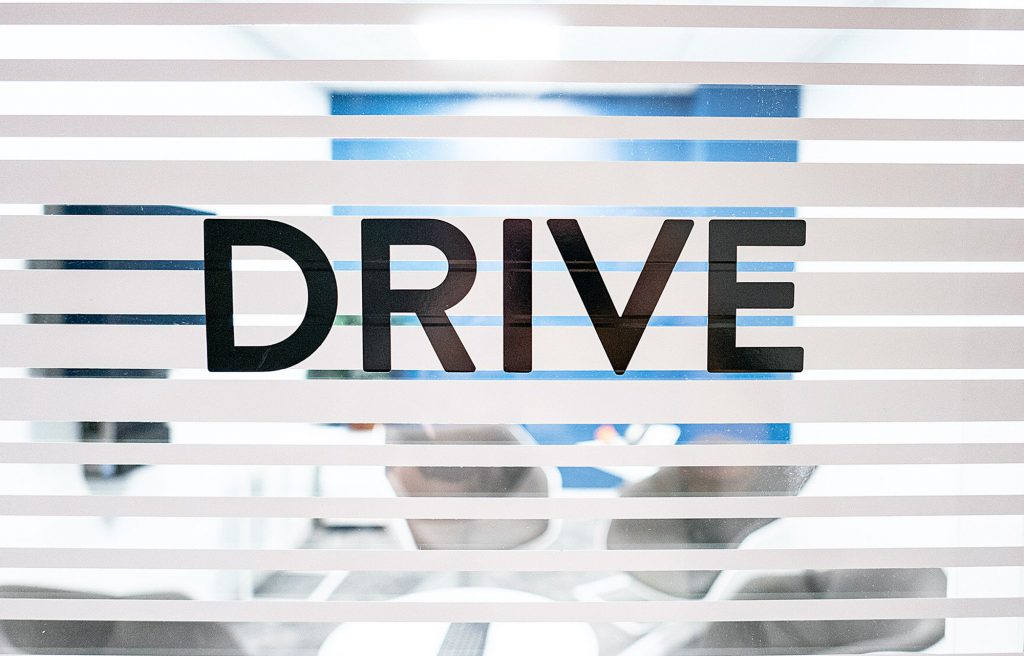 Custom distraction film creates a path between the town hall and the workspace, where applied vinyl expresses OP values and personality across columns and phone rooms.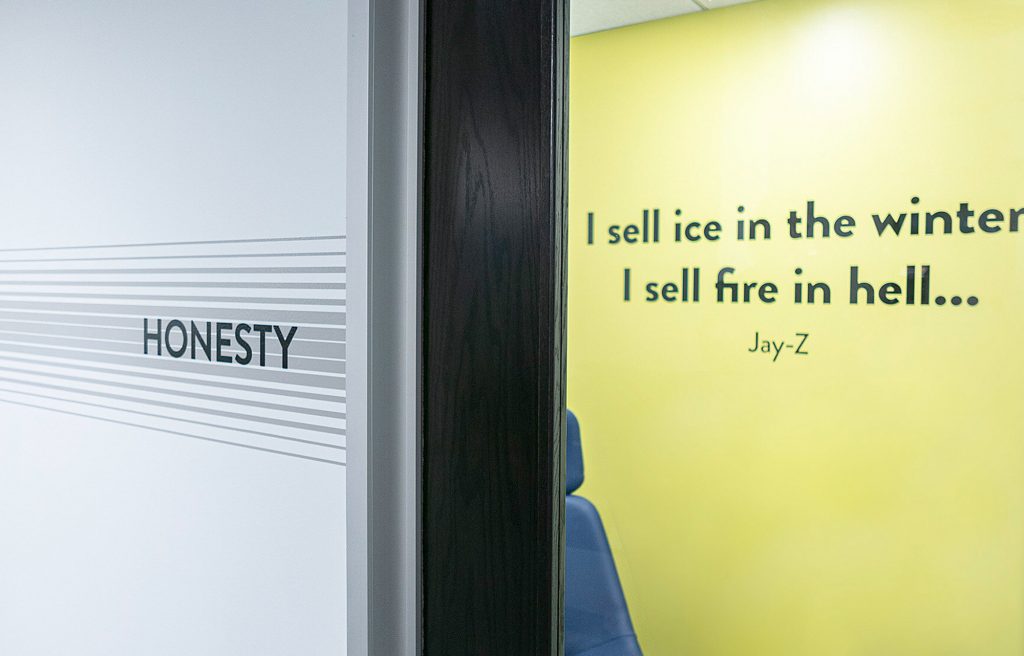 "Our experience in working with Spark was nothing short of awesome. When we moved into our fresh blank space, I was very overwhelmed with design possibilities. When we sat down for our first meeting with Spark, they were able to ask us a series of questions that allowed us to hone in on how our space could help reflect our company culture and values. Each meeting was super collaborative and easy to work through and they have fantastic ideas and design skills. They also made it very easy and facilitated all the work with the separate vendors and worked very hard to meet a tight deadline. We trusted them wholeheartedly and our space turned out beautiful. We are very proud of it!"
— Dayna Stoller, PHR, Chief of Staff, Objective Paradigm