Frost Collective designed the new experiential graphics for NUBO, a brand that has developed a new concept in children's play centers, enabling self-learning through connection and play.

Collaborating with NUBO and architects Joey Ho and Patrick Leung from PAL Design Architects, Frost Collective created a brand to express an engaging play experience that helps children and families explore, connect, and learn.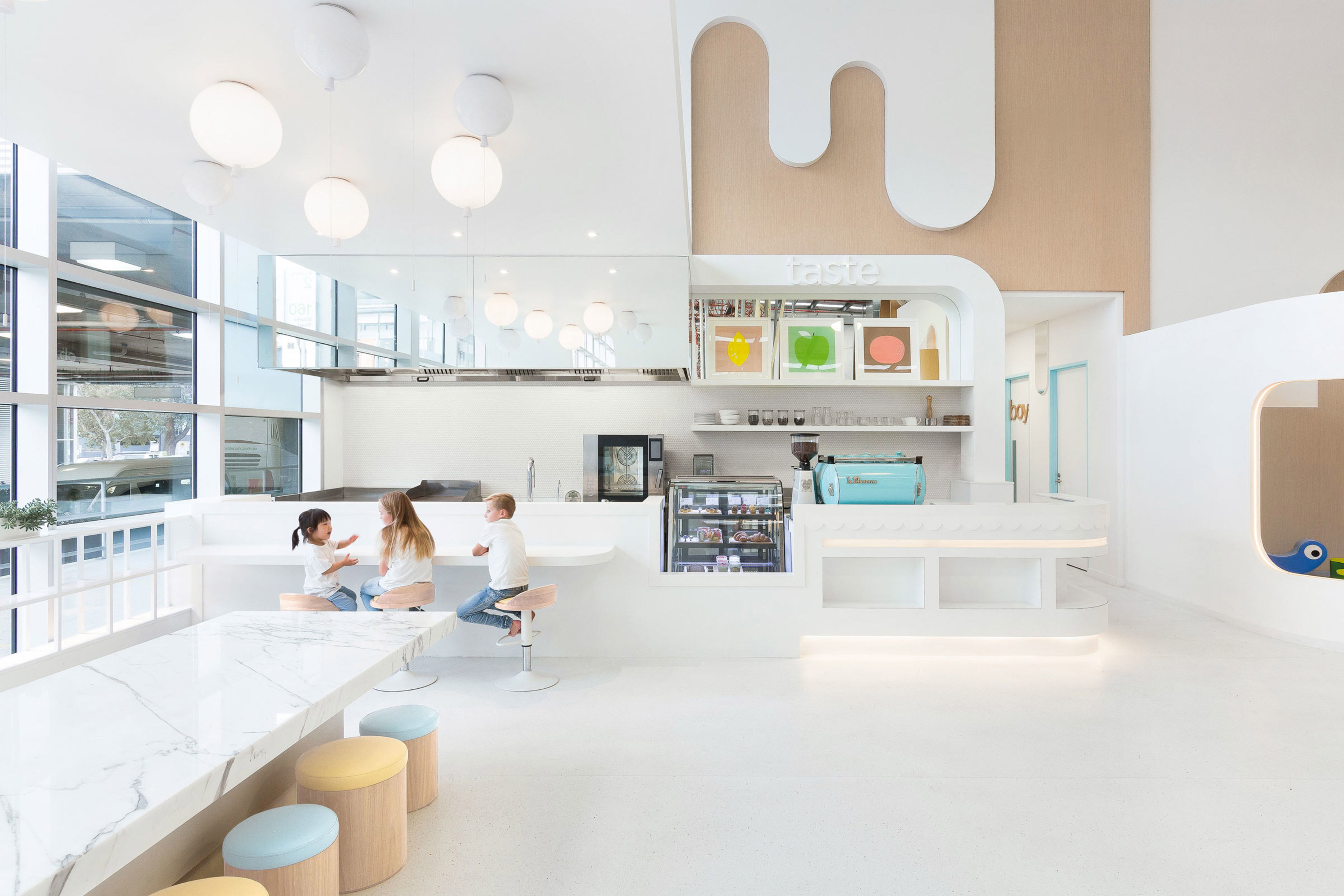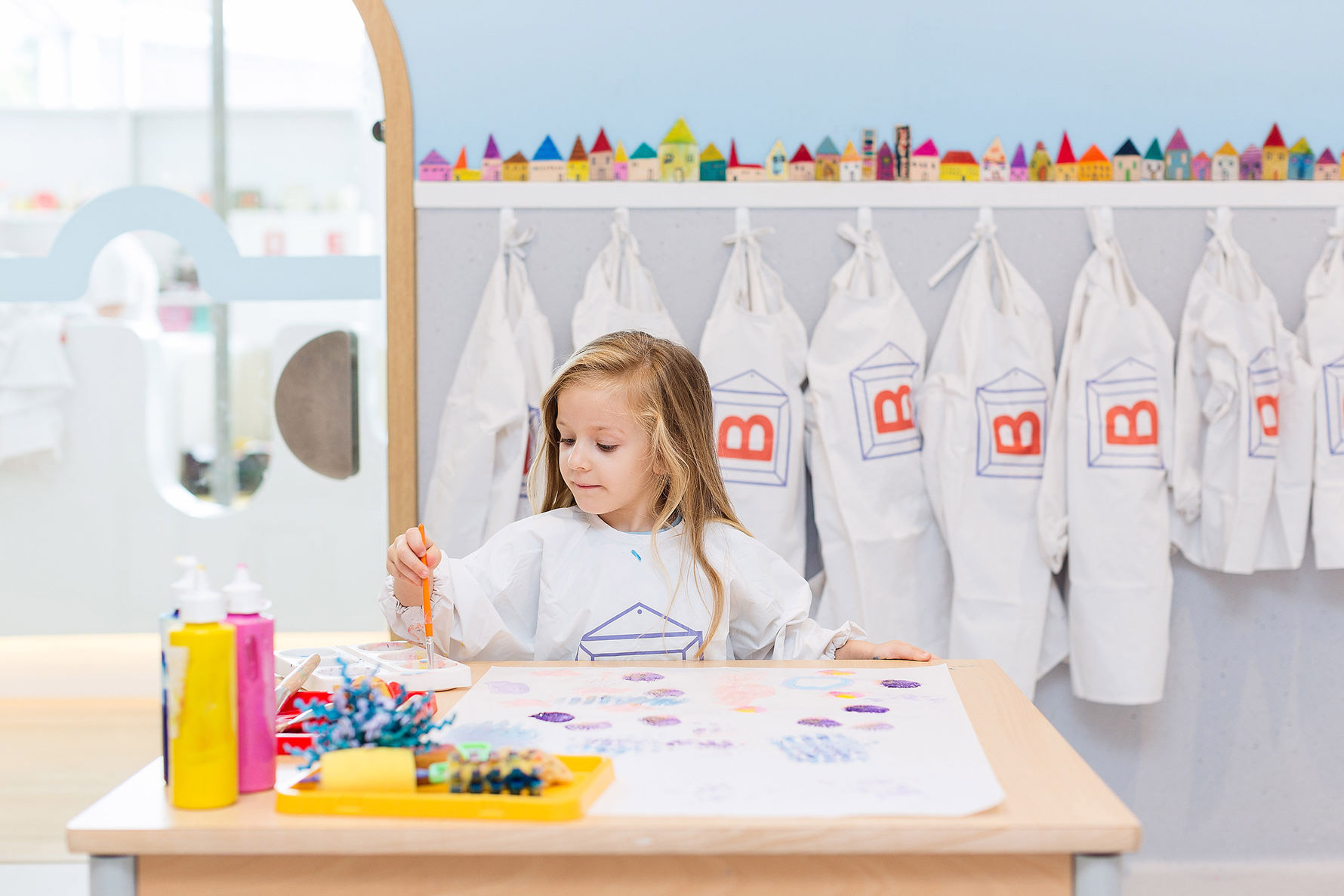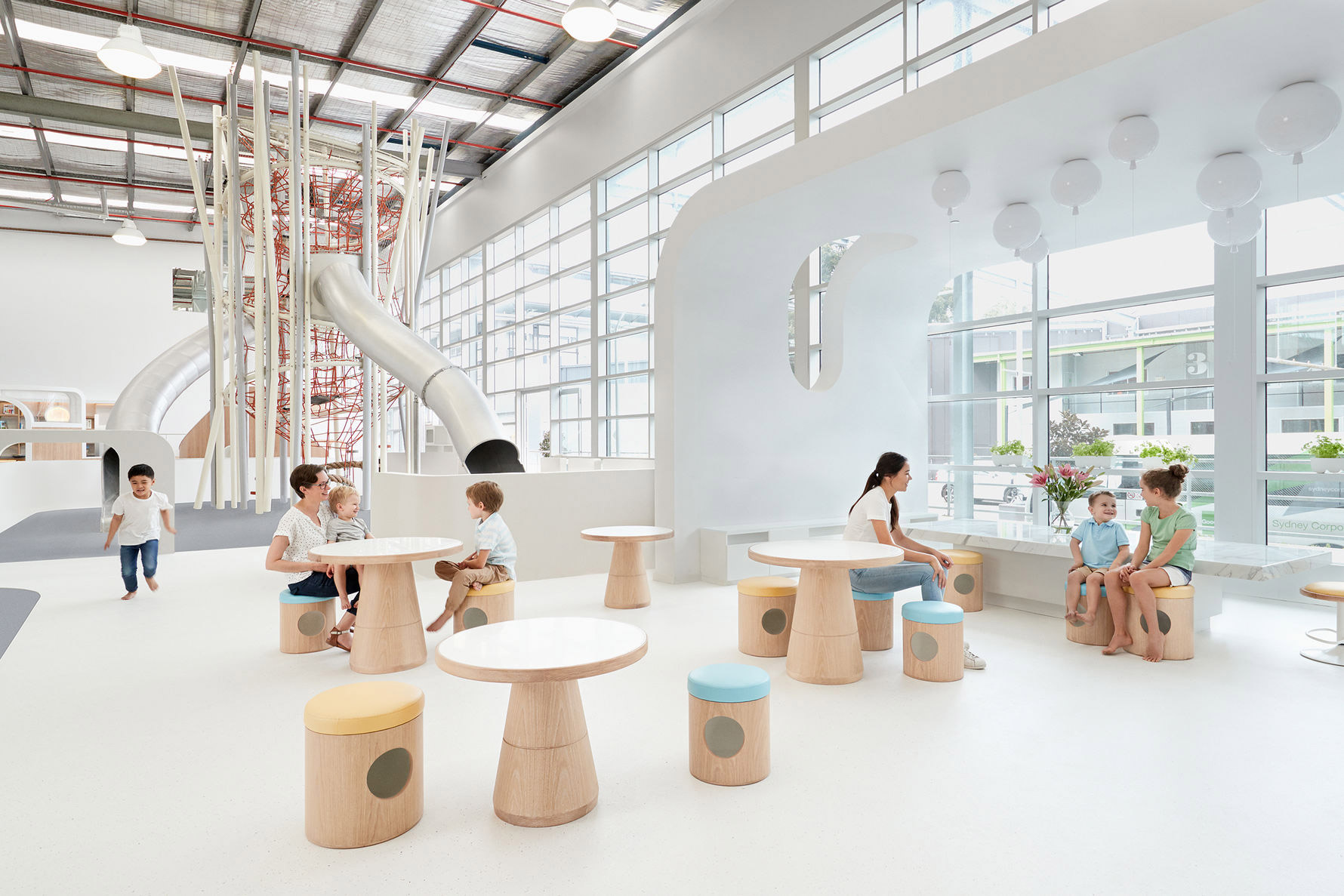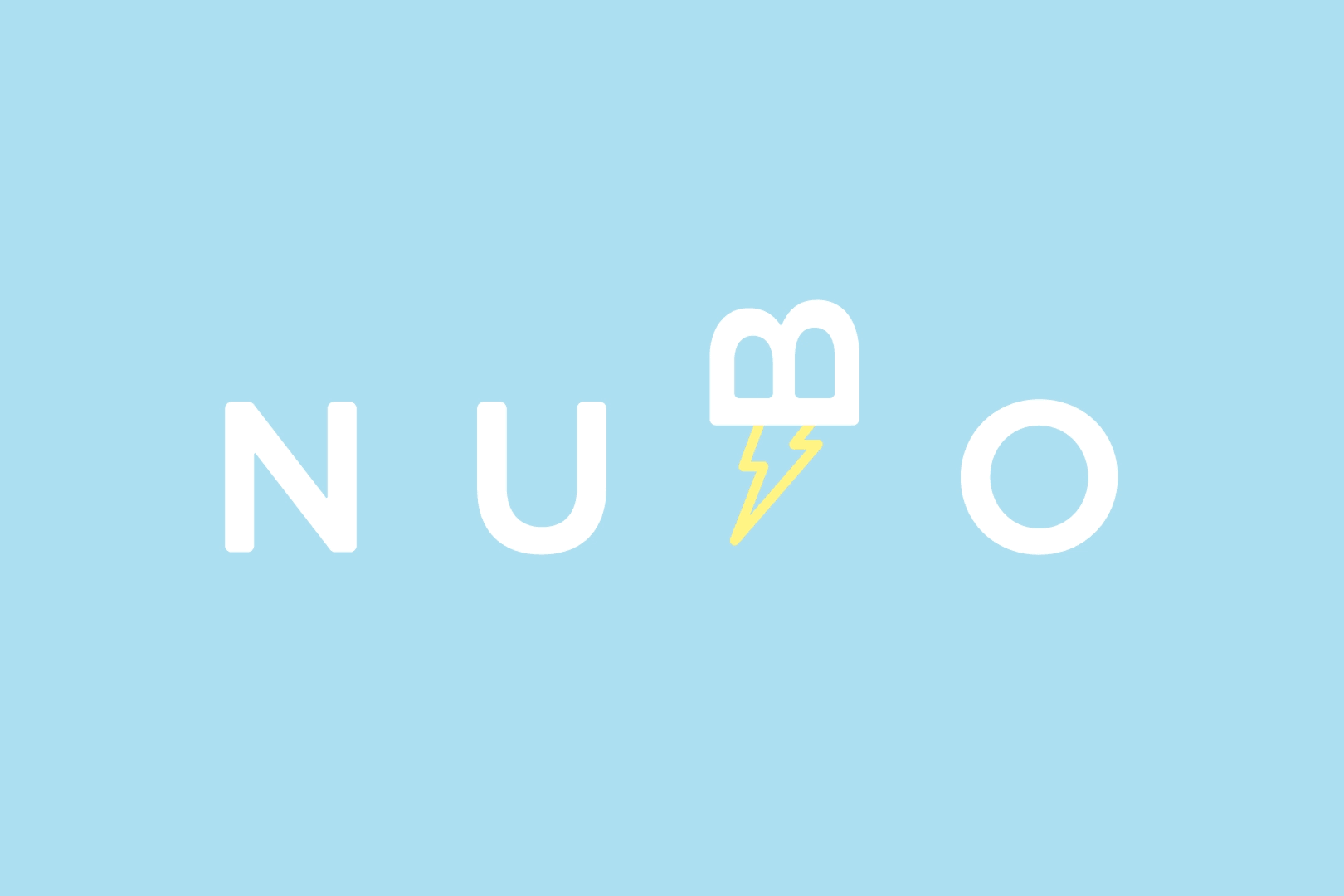 Recognising that the average play-center fails parents and children with loud and over-stimulated destinations, NUBO set out to redefine the sector with a beautiful, innovative space. Frost Collective embarked on a comprehensive strategic phase to arrive at the idea of "exercise your imagination" and to develop the naming. These insights were instrumental in the architectural design of the new play experience and directly informed how the brand was expressed throughout the space.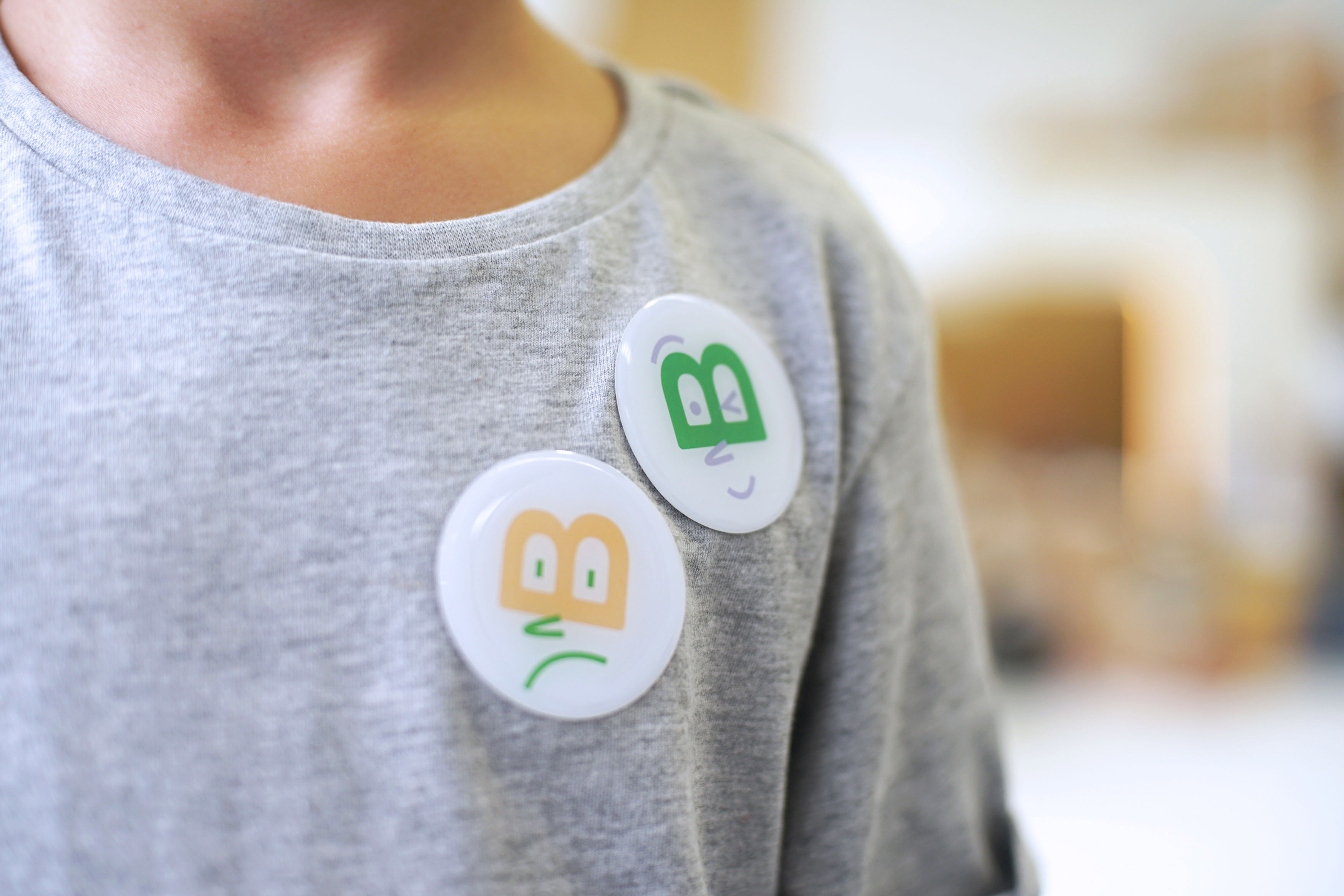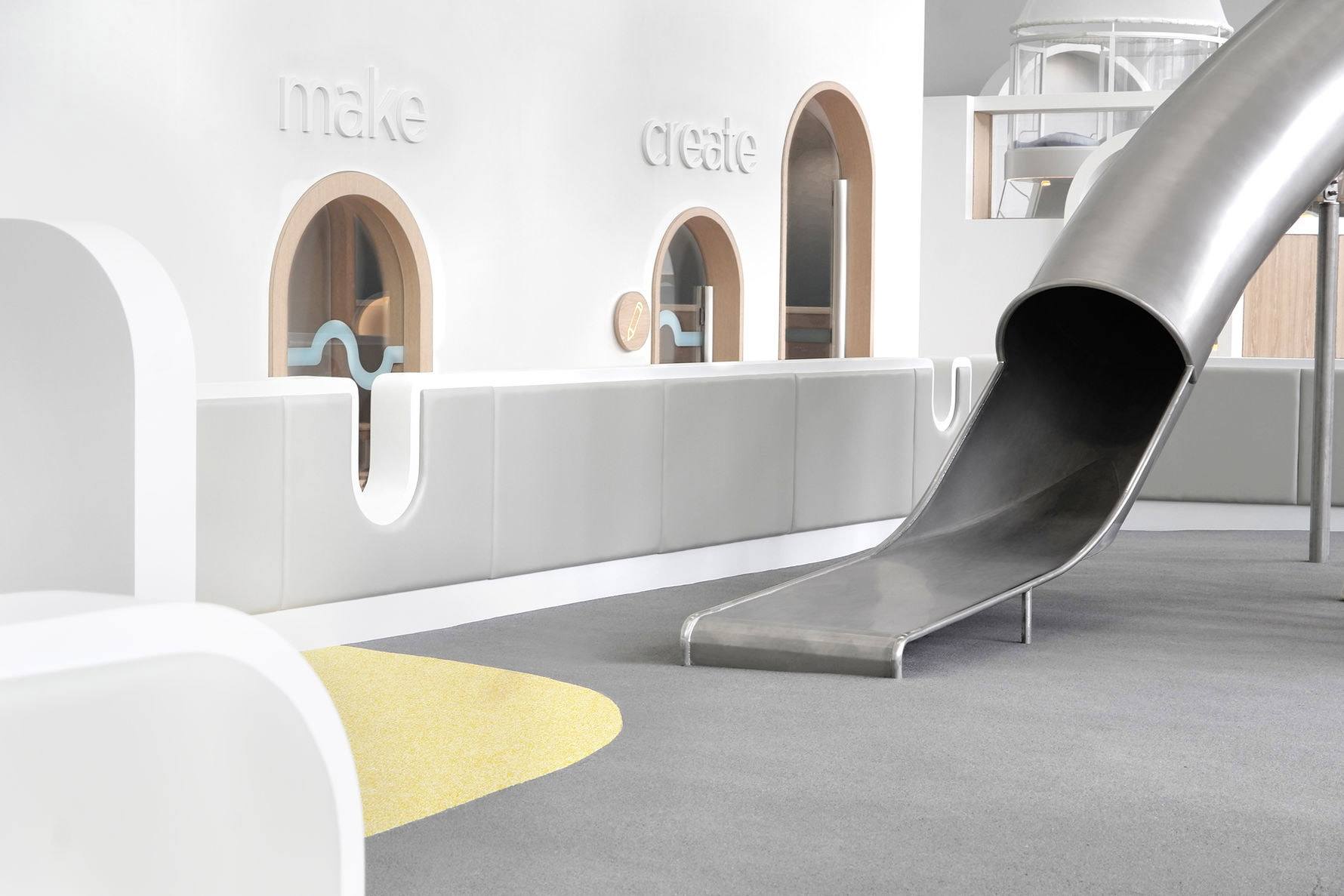 EXERCISE YOUR IMAGINATION
The brand philosophy is built around the notion of exercising your imagination while celebrating the uncomplicated innocence of children. We know play nourishes children's development as well as their social, physical and emotional skills.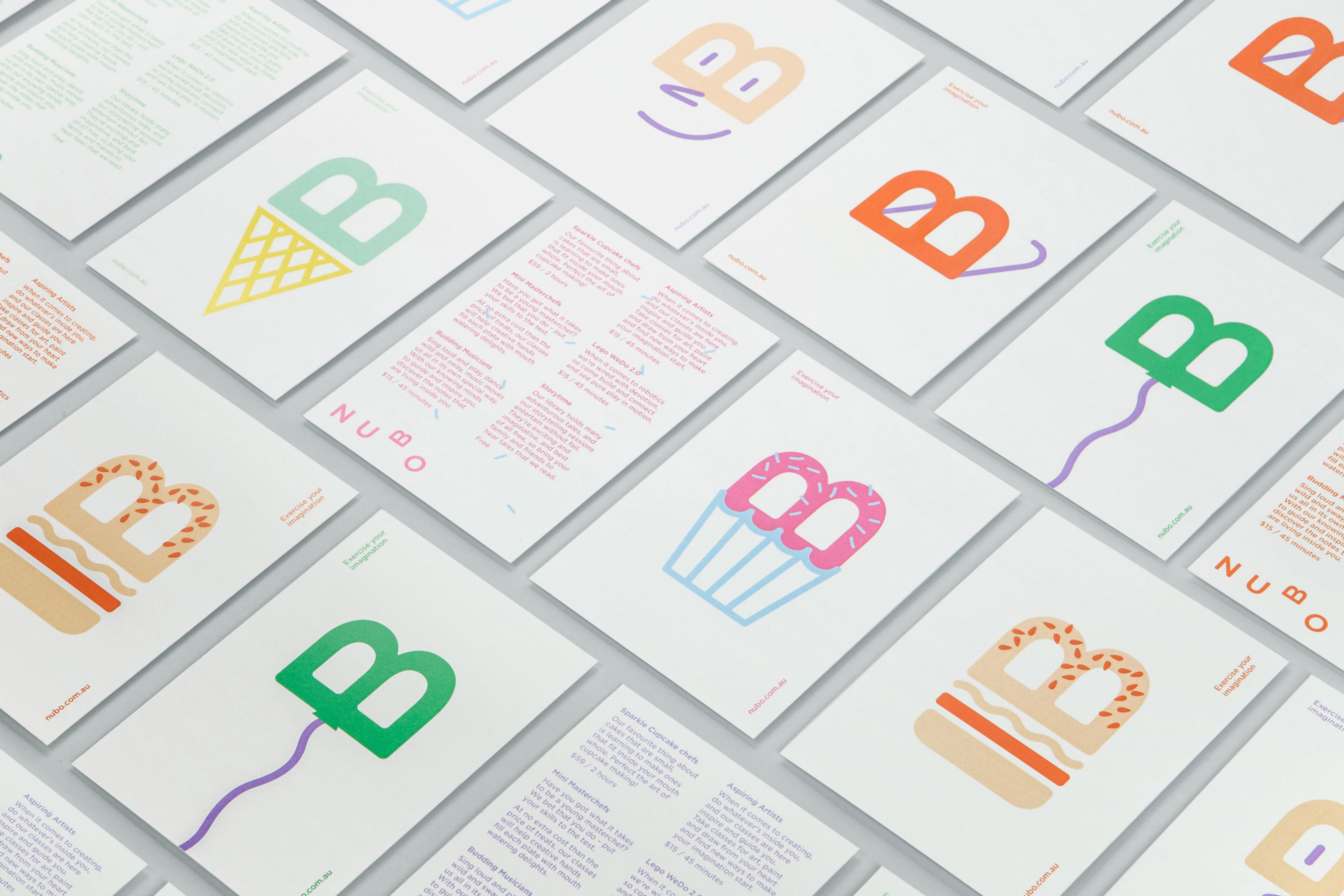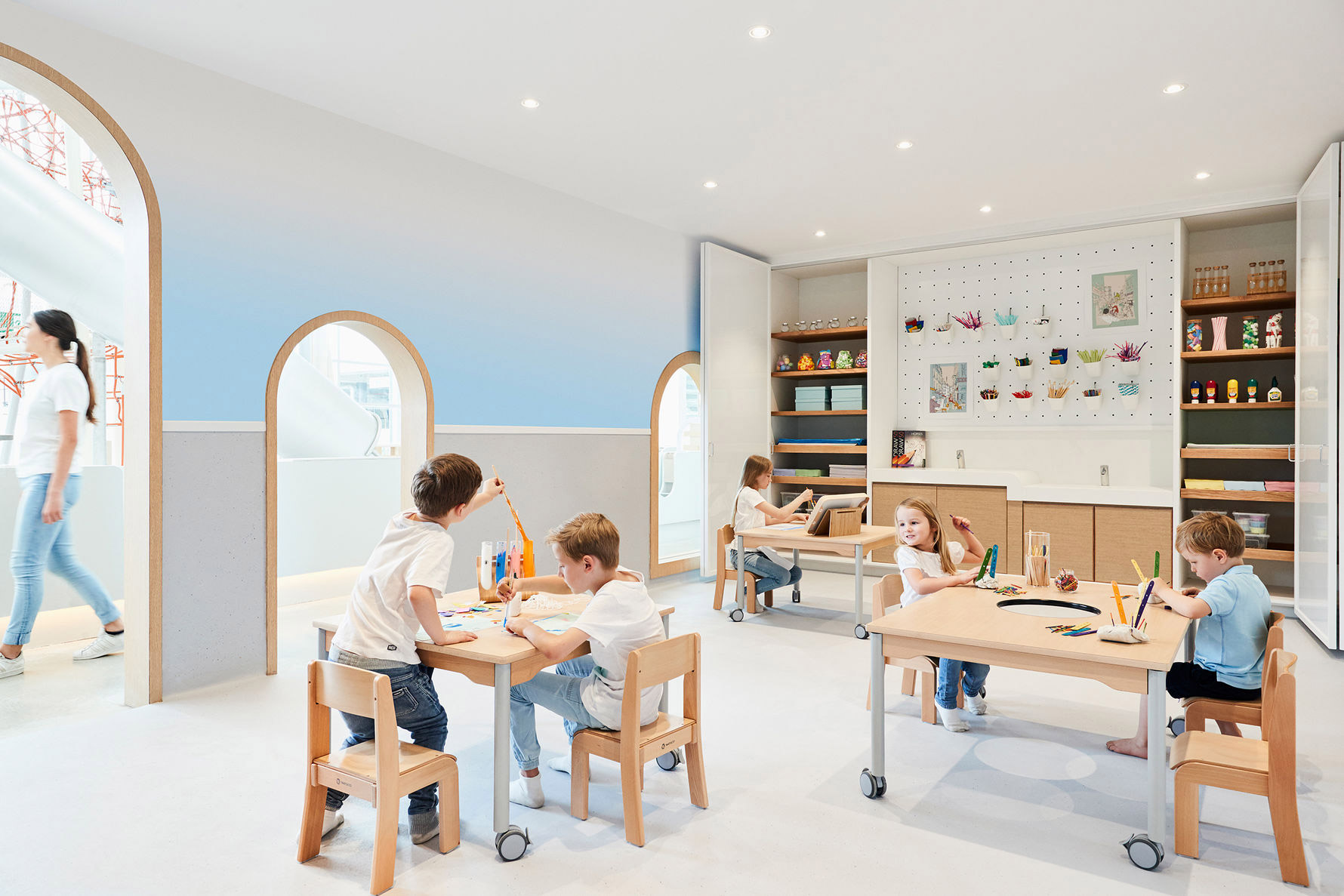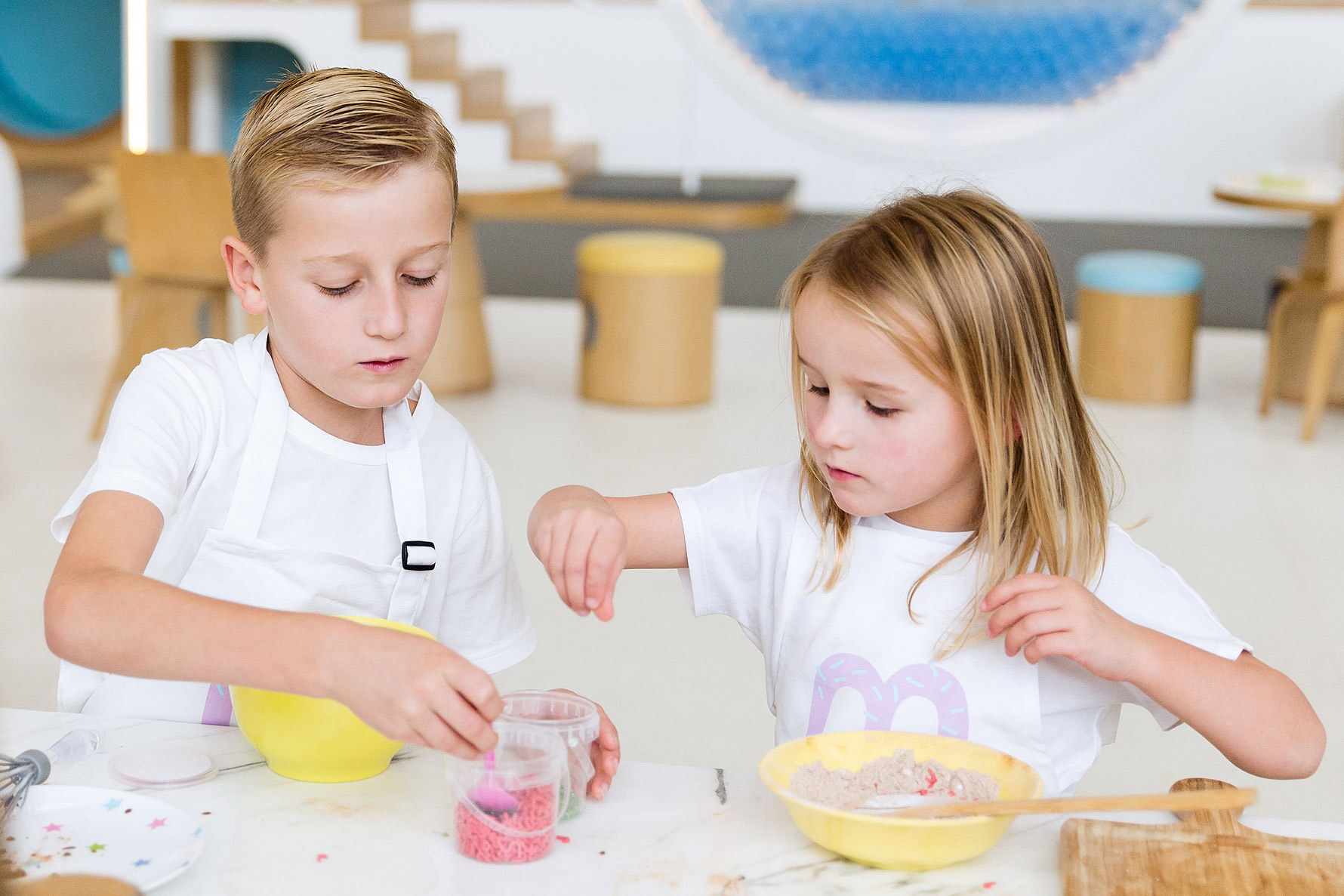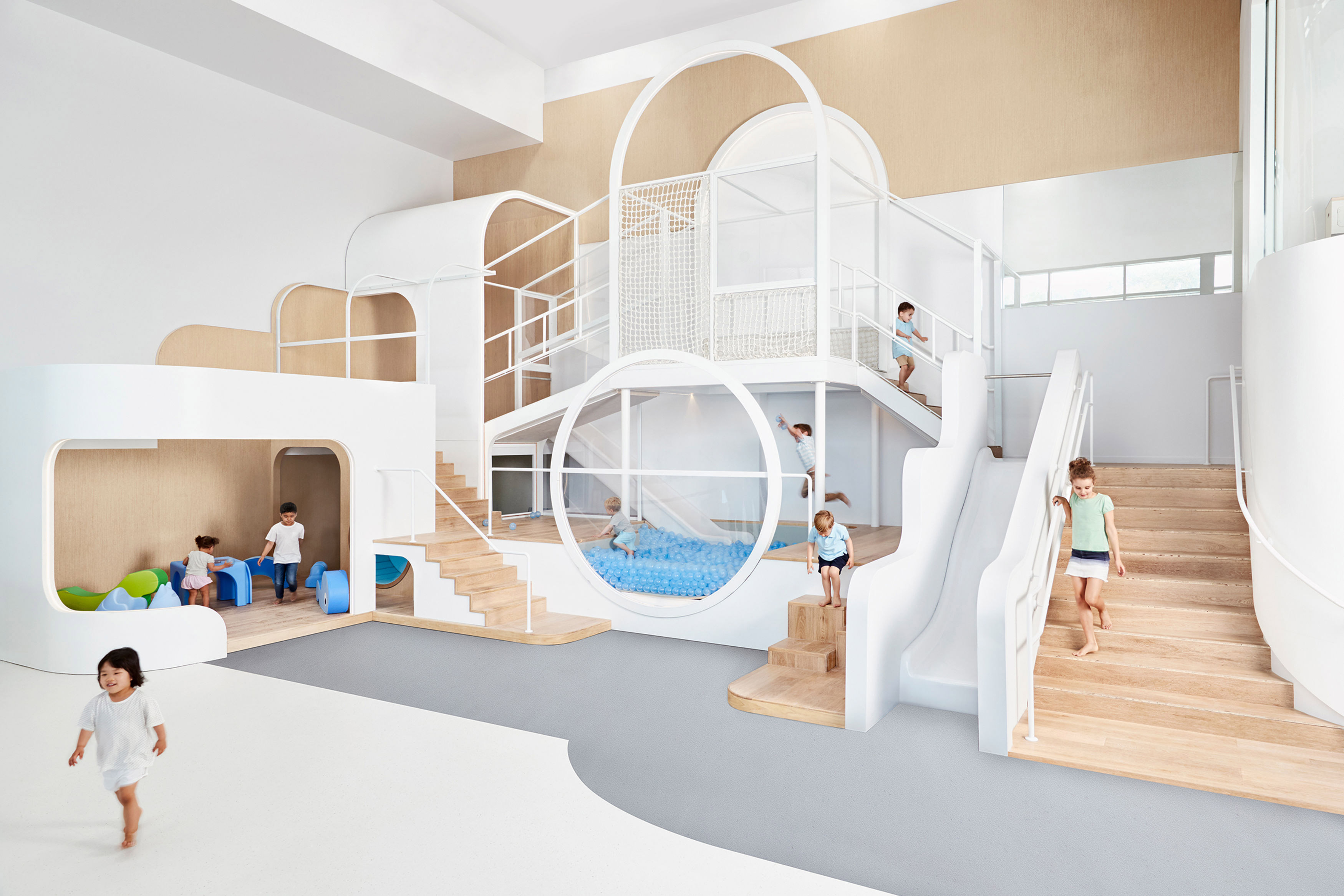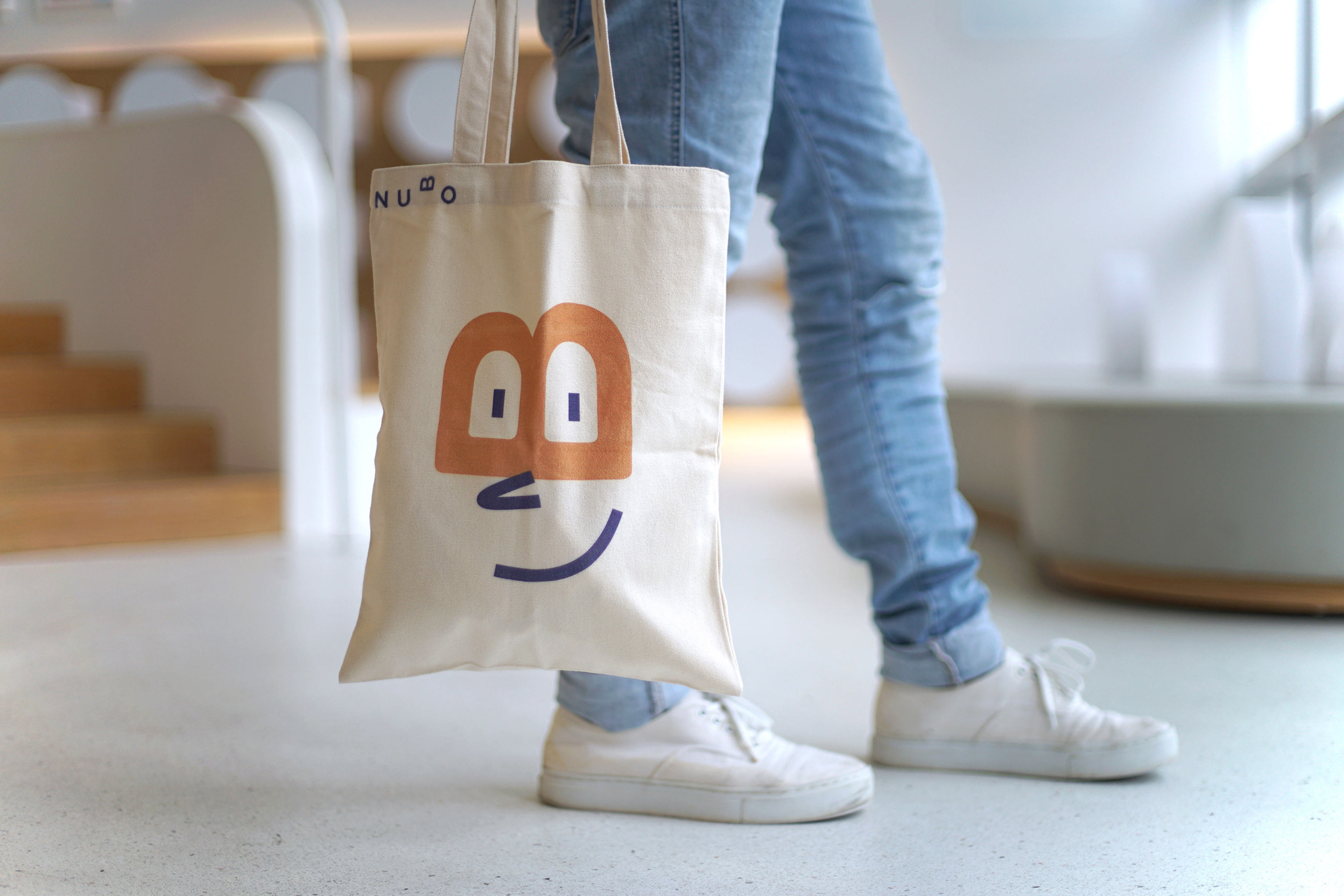 THE WORD NUBO TRANSLATES TO "CLOUD" IN ESPERANTO.
The word Nubo translates to "cloud" in Esperanto, a universal language invented in the 19th century to foster harmony between different nationalities. When looking at clouds, we each see something different and unique while they are also a universal reference to dreaming and imagination, both of which facilitate learning. This idea is visually demonstrated in the brand logo utilising the 'B' as a cloud device and is flexibly executed across multiple brand touchpoints including the environmental signage program.
"WORKING WITH JOEY HO AND THE FROST*COLLECTIVE TEAM HAS BEEN AN EXCITING AND ENRICHING EXPERIENCE. THE OUTCOME IS QUITE STUNNING AND WE HAVE ALREADY RECEIVED INCREDIBLY POSITIVE FEEDBACK FROM PARENTS AND CHILDREN WHO HAVE VISITED"
—MOLLIE LI
CHIEF IMAGINATION OFFICER, NUBO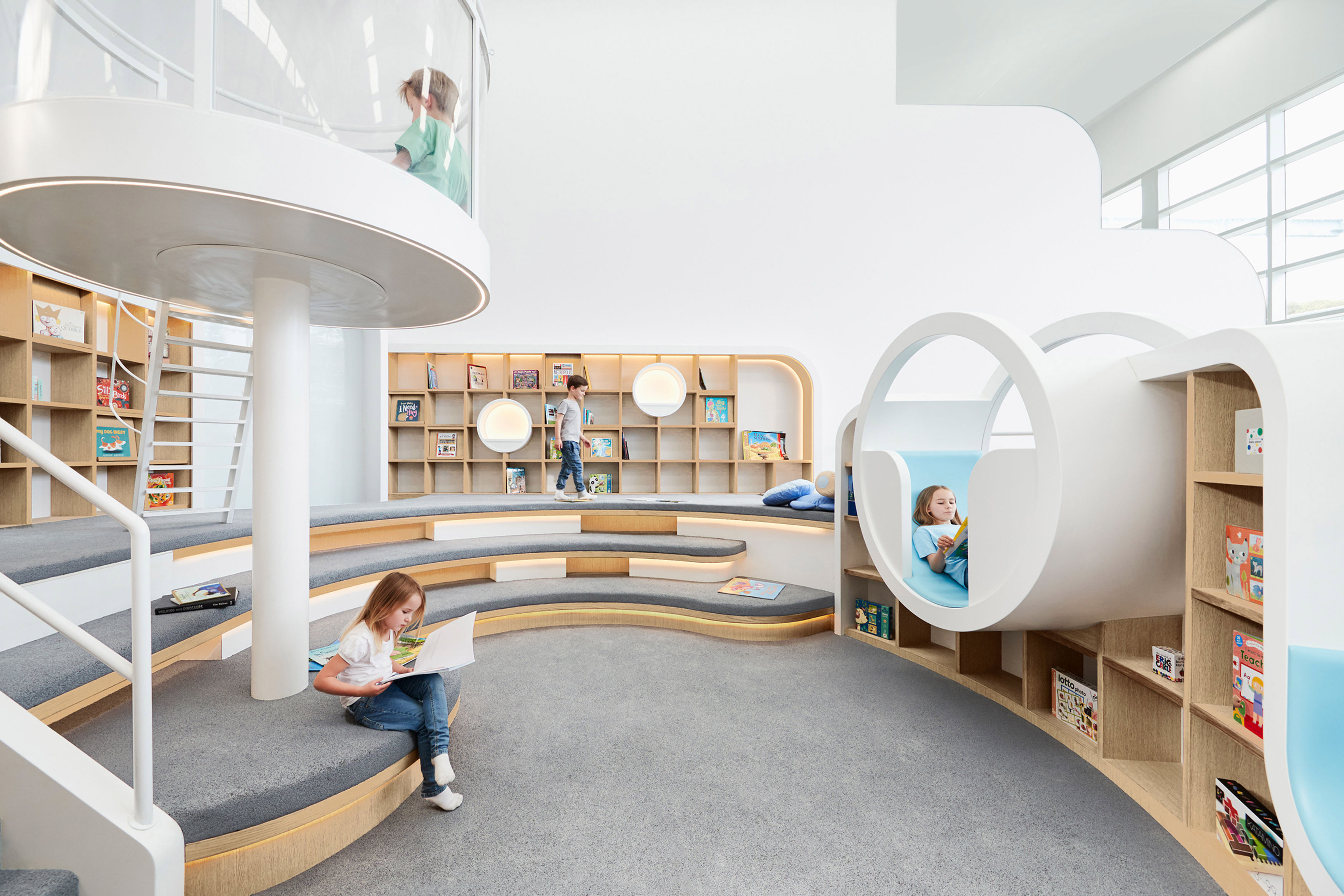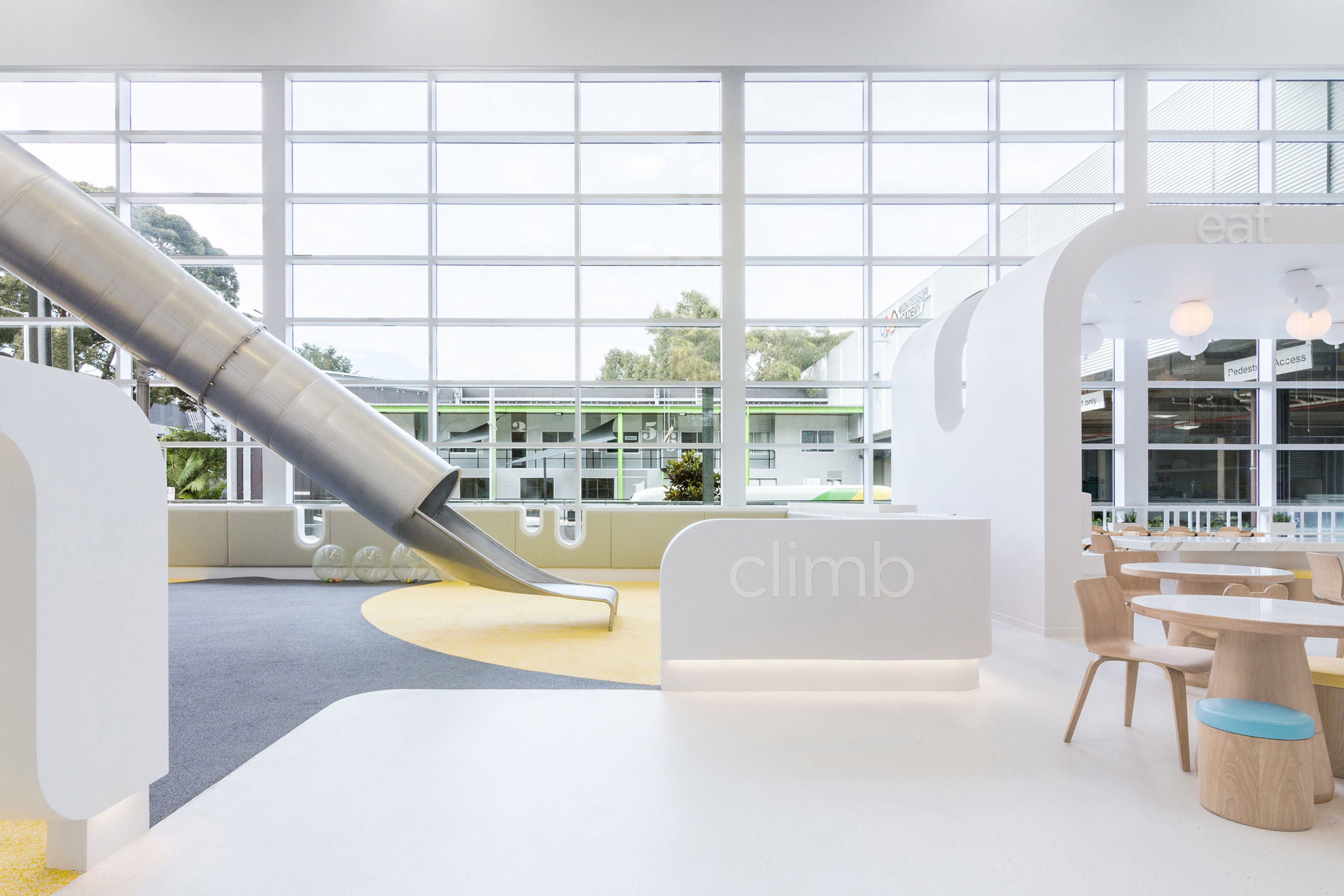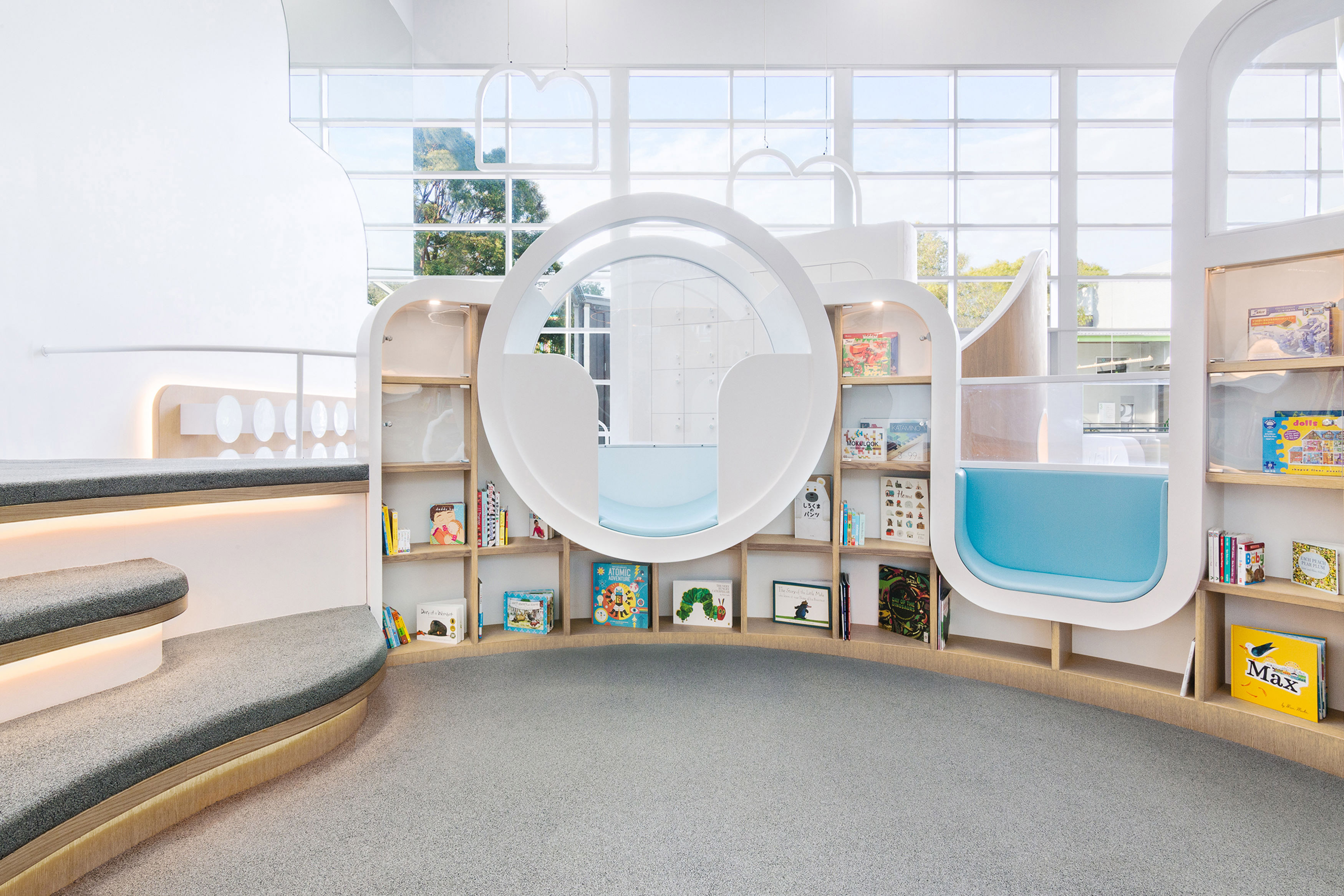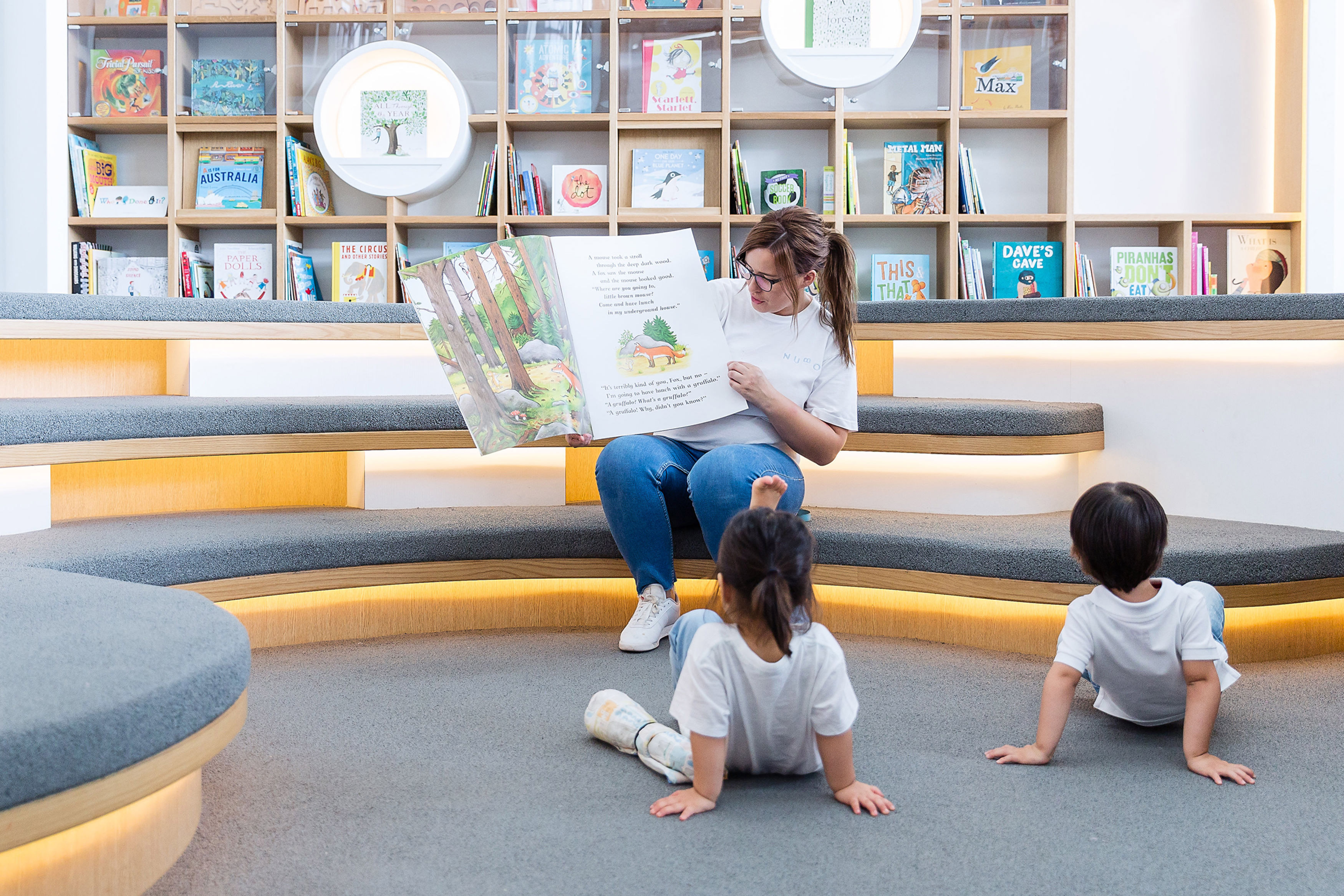 Text and photography copyright of Frost Collective