Landor renewed ITG's brand by creating a new identity and environmental graphics for their New York headquarters.

ITG (Investment Technology Group) had evolved from an electronic broker, to a company that offered financial trading technology and market research. Their brand didn't represent the uniqueness of their services, and up to this point, had a more "analog" look and feel, and lacked an strong digital expression.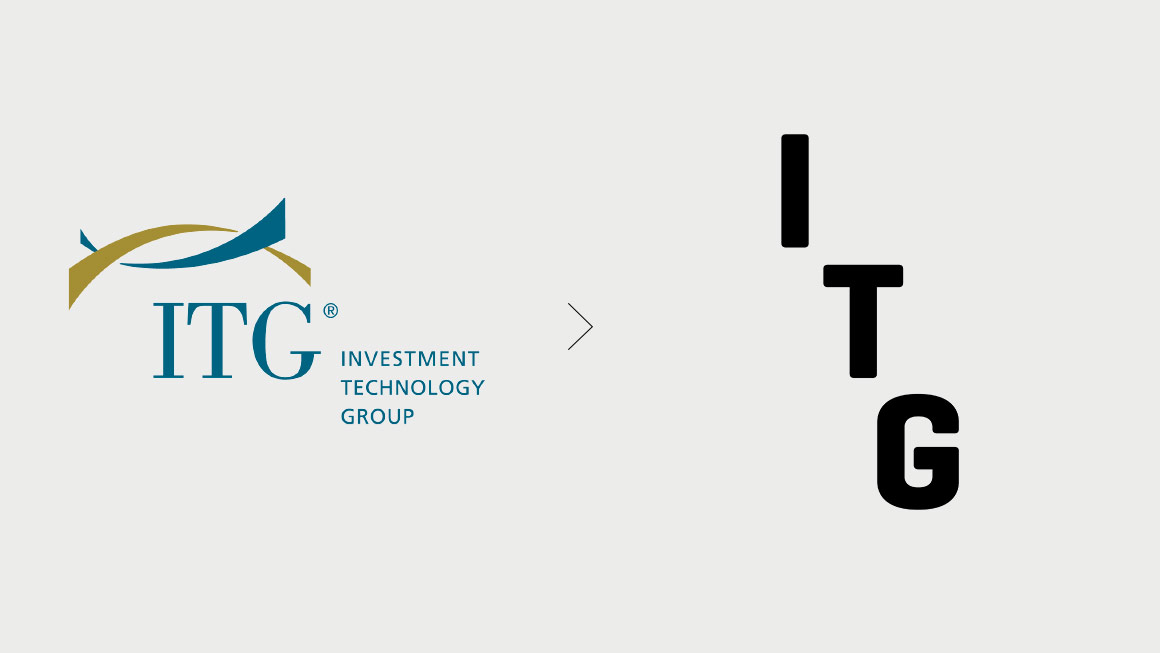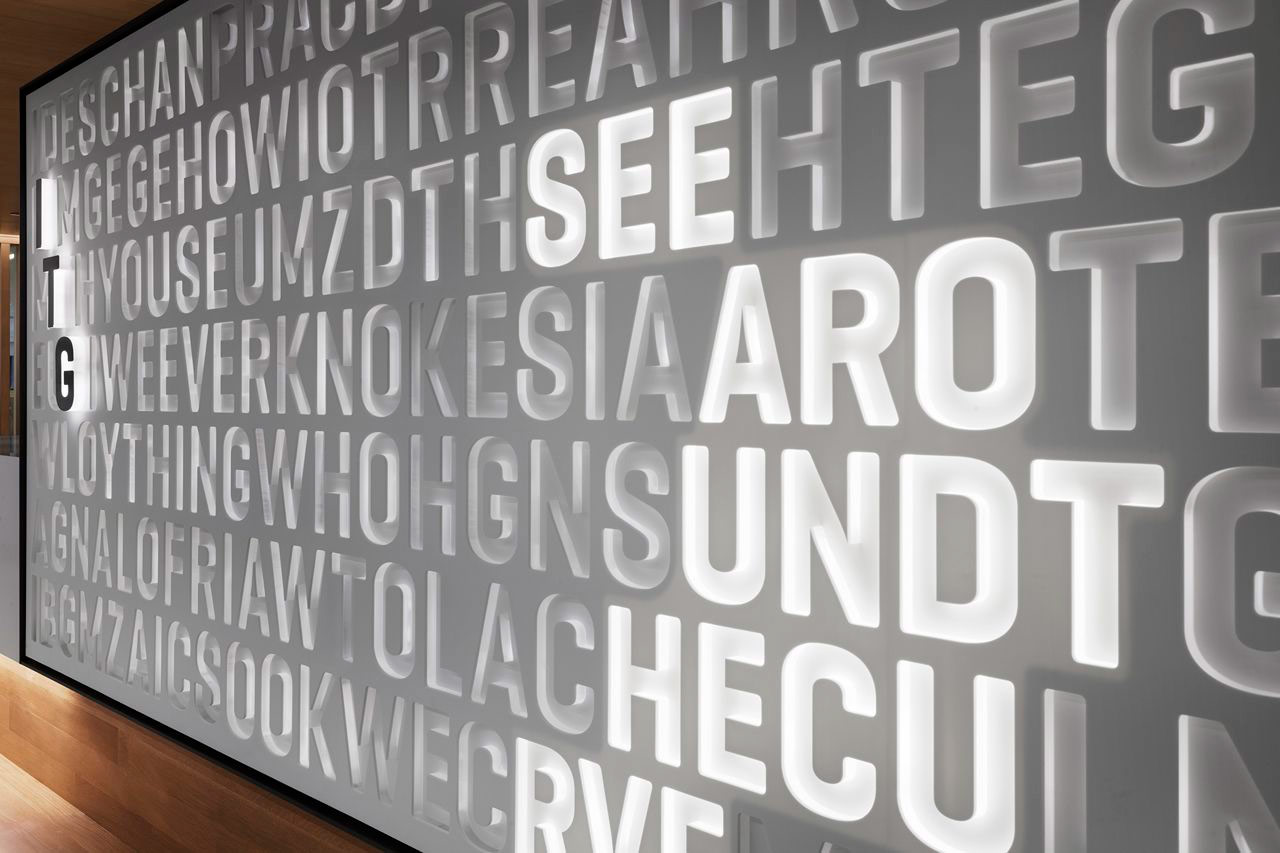 Modern and eye-catching graphic design featuring "coded" messages created an environment that made ITG different form other brokerage firms and showed their ability to extract meaning from disparate data. This super graphics and interactive art installations, designed for their New York City headquarters made data visible and exciting.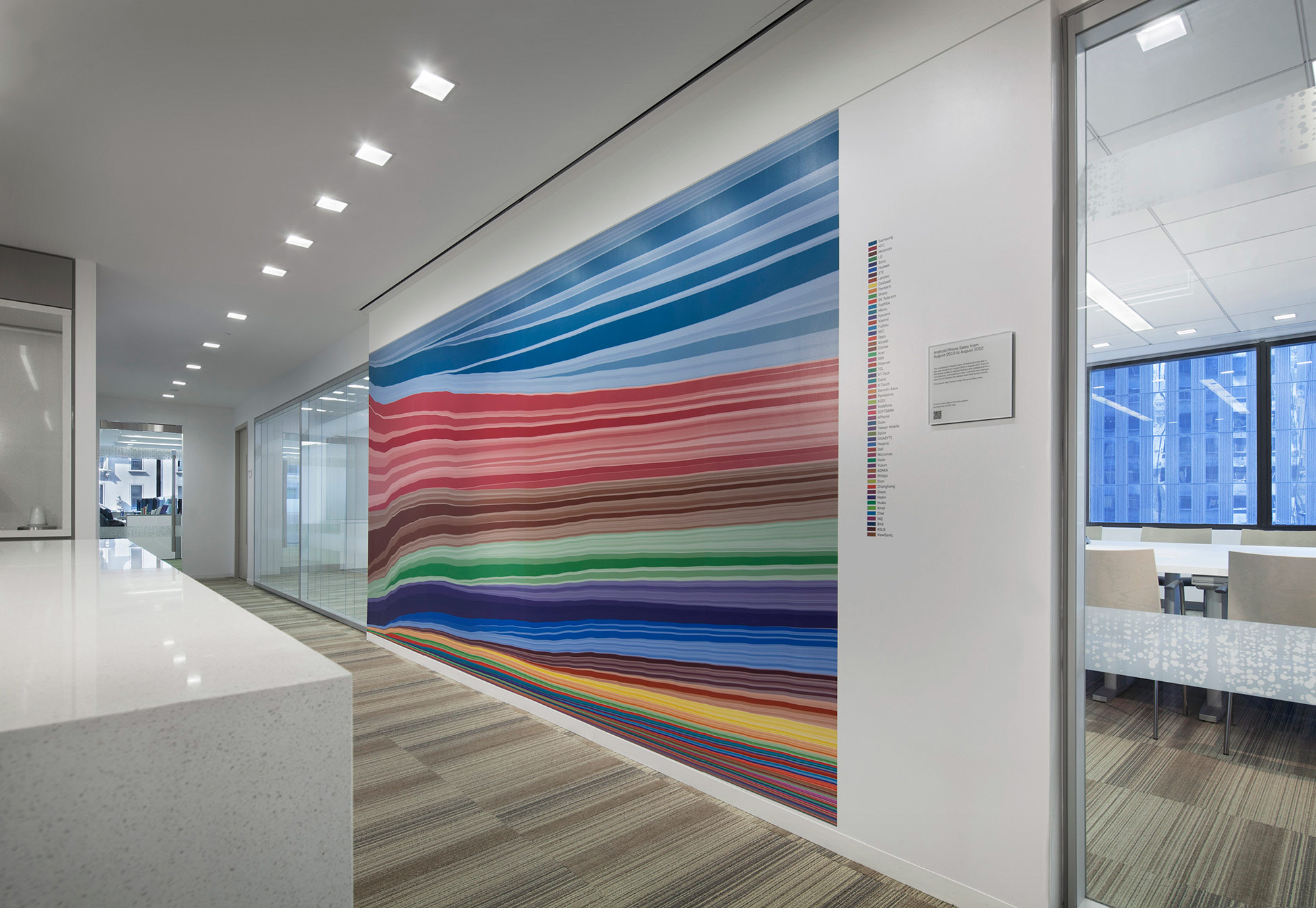 The best part about this project is its multichannel interactivity. Each installation was assigned a QR code that directed visitors that scanned it to a responsive website containing interviews and animations that further illustrate the market insight.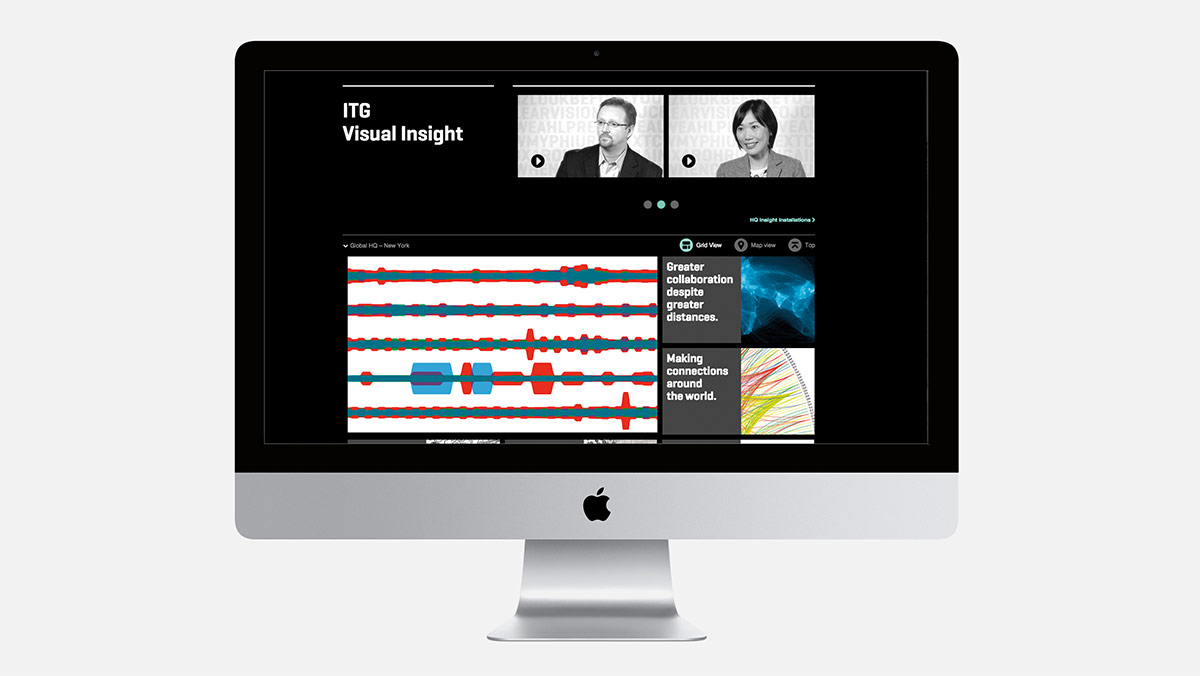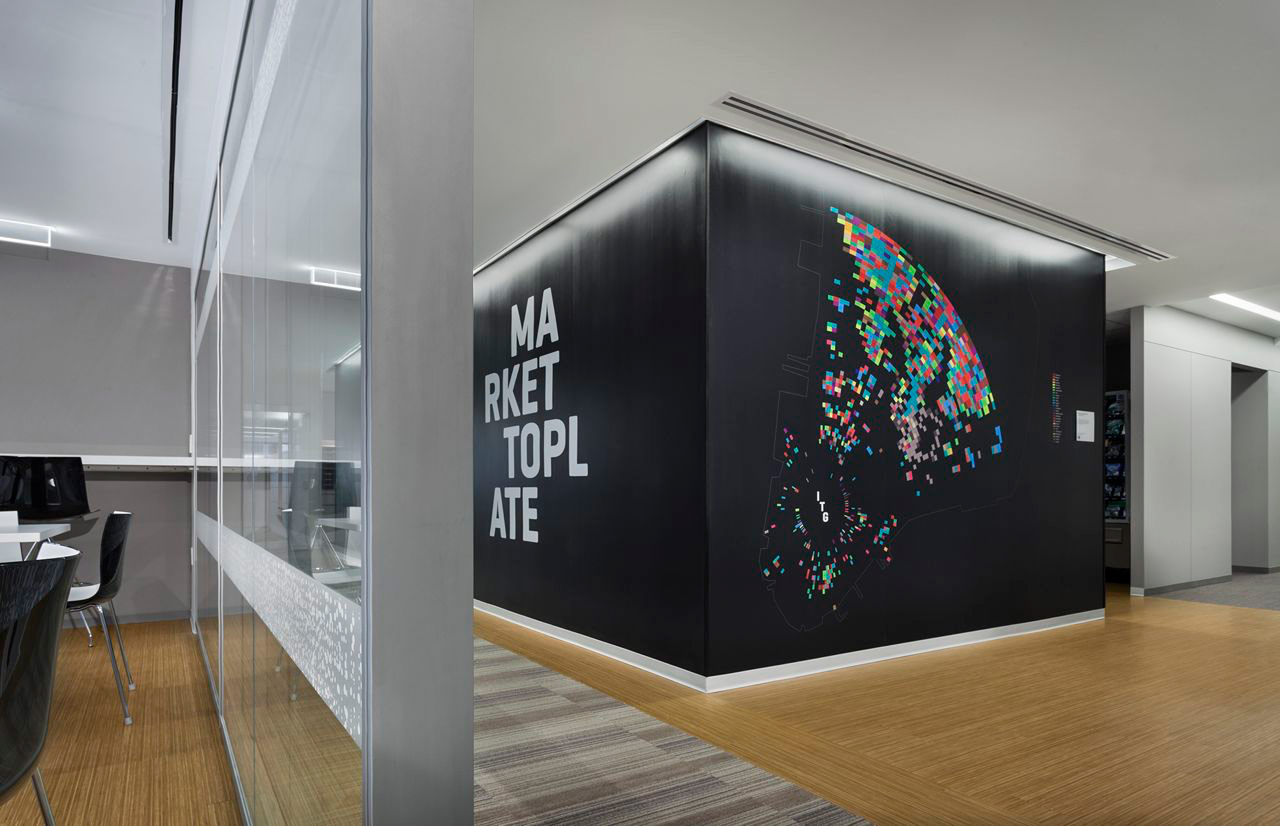 ITG's rebranding increased the company's stock value, from $8 in 2012 to $25 in 2015. Landor's work for this project received a CLIO award and was honored by the Society for Environmental Graphic Design.
Photography: Landor