Under the brand direction of Angus Hyland and with interiors designed by William Russell the Hampstead store marks a new phase of expansion for Cass Art, which has seen business grow 20% each year over the last 3 years.

In 2003 Mark Cass, Managing director, approached Pentagram to create the brand identity and packaging for what was to become the only art store chain in London. Over the last seven years Angus Hyland has acted as a brand consultant guiding the business' identity through this period of rapid expansion.
The Hampstead store benefits from excellent natural light filtered through windows on which have been affixed handwritten vinyls designed by Marion Deuchars. The windows and positioning of the display scheme allow products to be clearly seen both inside and outside the store. The site on Heath Street formerly housed a branch of the fashion brand Agnes B so the interior needed to be reconfigured to suit its new purpose. No structural alterations were required but new floors and wall linings were installed and the entrance space was remodeled. European Oak has been used throughout and for the first time a clearly defined space has been created for Cass Art Kids.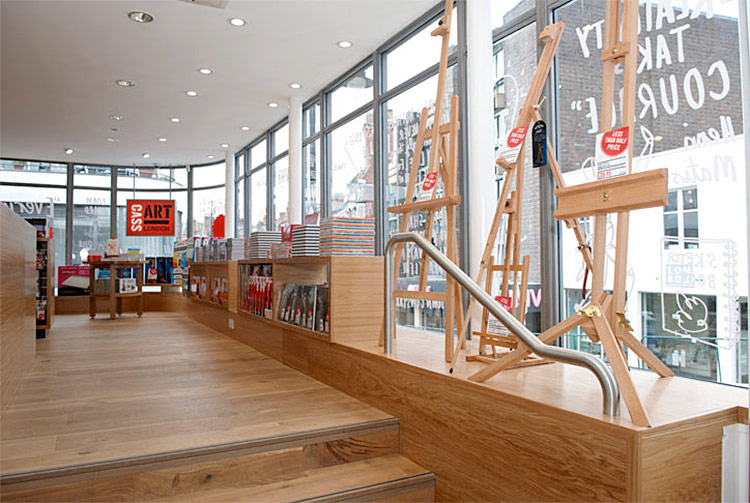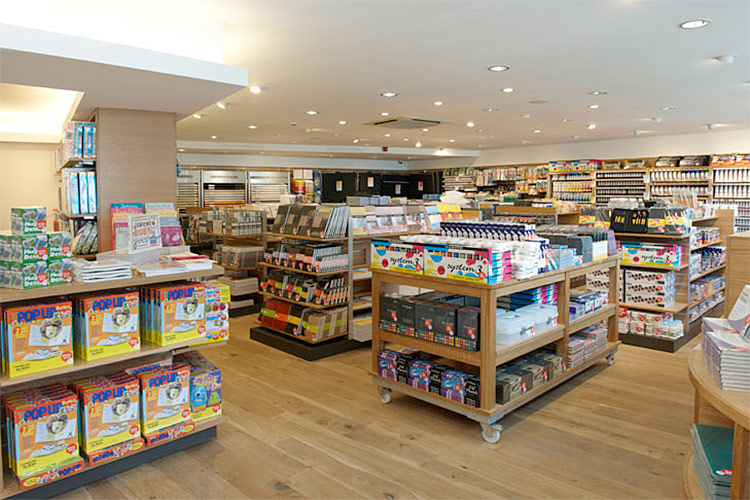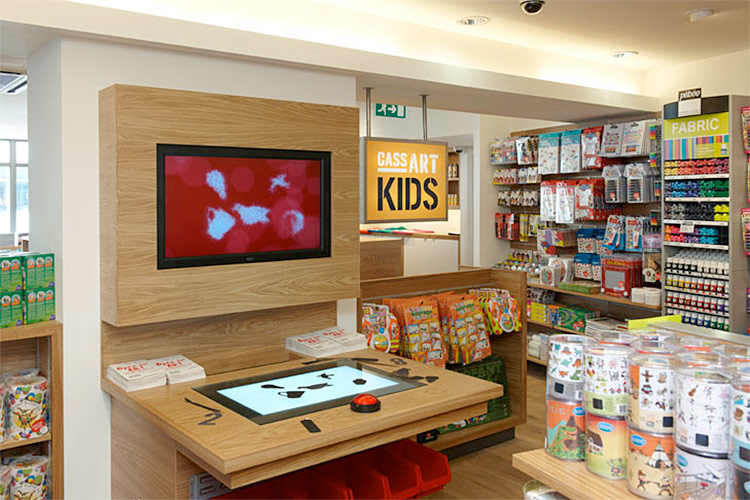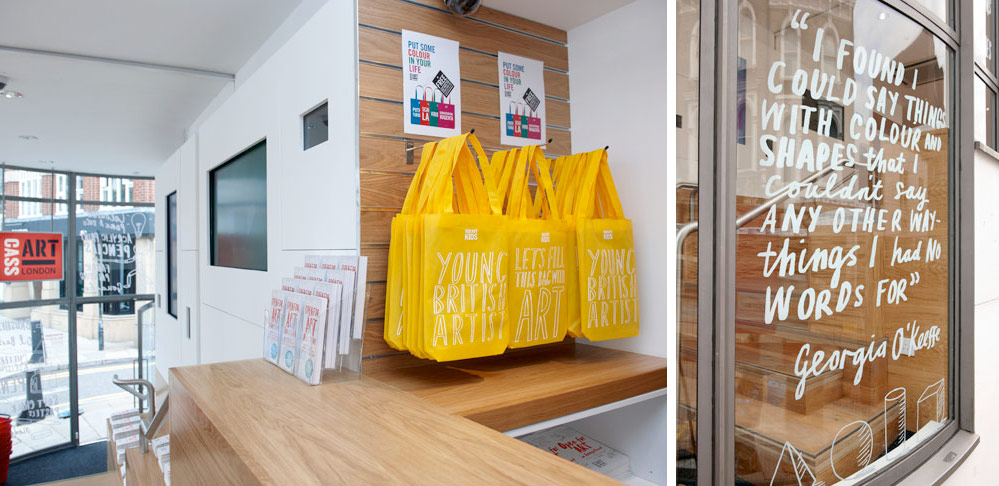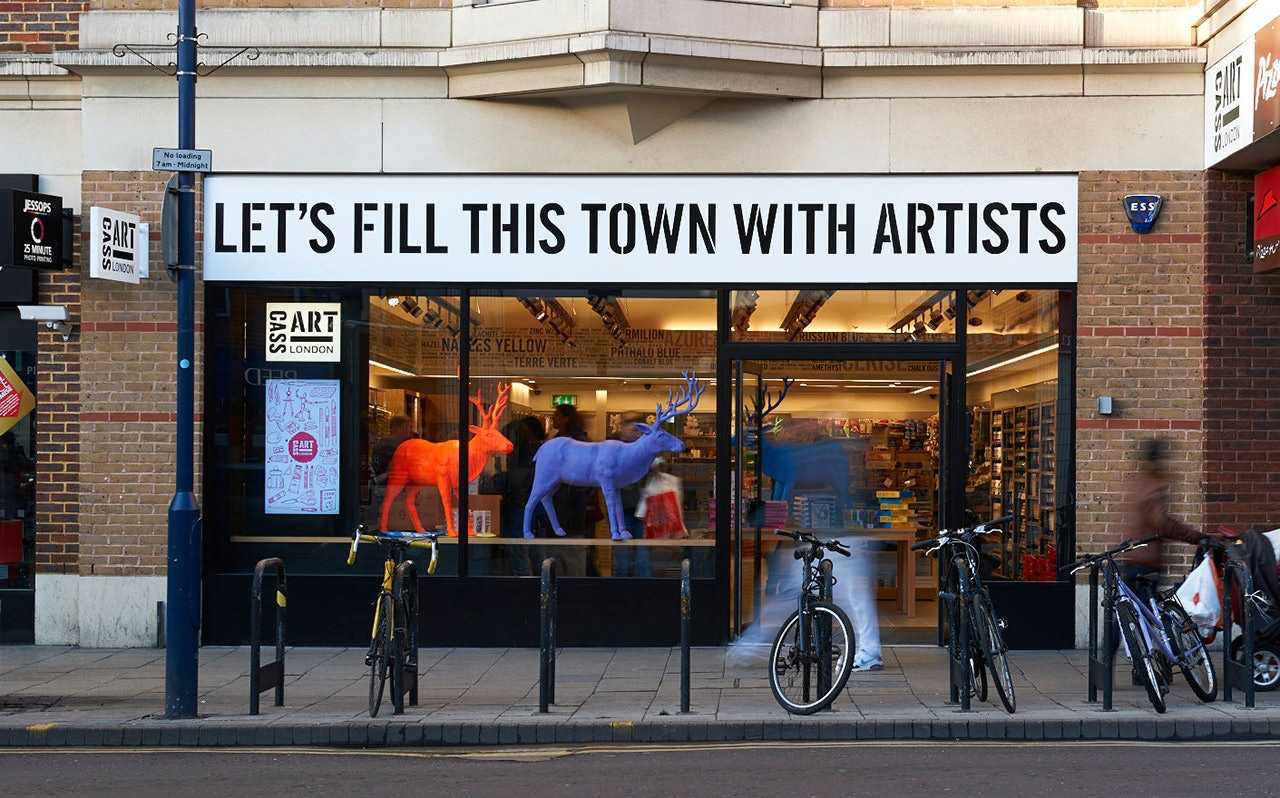 In an effort to link the entrance to the Cass Art Kids area Pentagram commissioned AllofUs to design an interactive digital devise. AllofUs developed a lightbox, which uses a particle engine that creates an ink-type look. Children can interact with the screen using stencils, their hands or Cass Art products. When they have created an image they press a large red button to capture it and their image will then be displayed on street-facing screens at the store entrance.
Text and photos copyright of Pentagram.com