adidas needed help creating a community-centric Originals flagship store near Wicker Park, and Latitude was the right choice to create this task.
Their 'Heart & Hustle" concept was born from research and strategy to make the experience authentic to Chicago. Their idea leans in to the raw streets of Chicago, where underdogs are born to rise.
Think
Chicago is a town full of underdogs. Hustling, striving, always moving forward. They wanted to capture this unique spirit and inspire their guests to keep going and creating. Their focus was to increase the sense of Chicago at every touchpoint by bringing essential pieces of the city inside that also felt raw and original like adidas.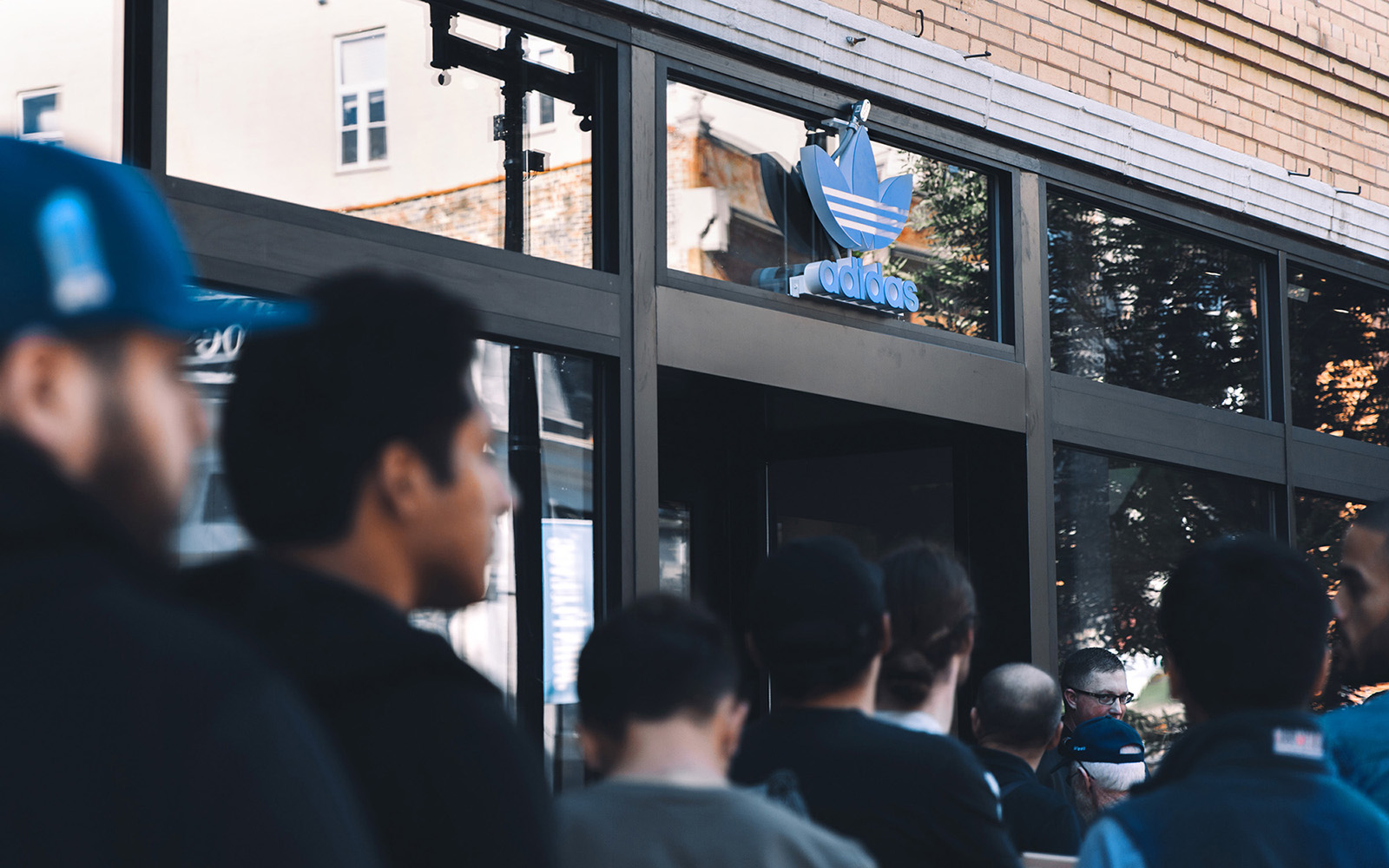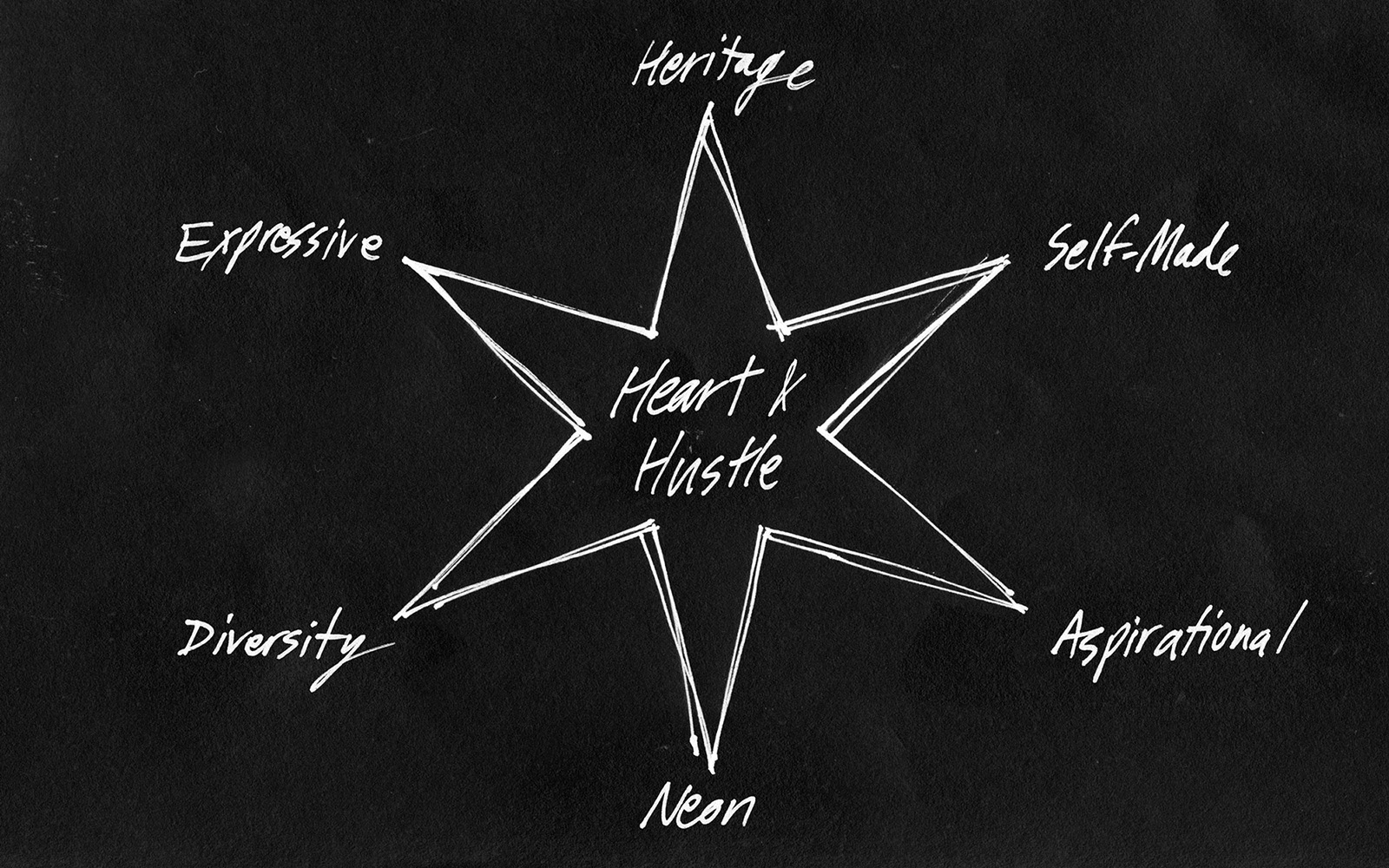 Design
Turning brainstorms to sketches and 3D renders into reality, the concept came to fruition throughout the store, from the speaker wall to the fitting rooms and other various dwell spaces.
"The adidas Originals flagship store in Chicago shows our ongoing commitment to exploring new and innovative ways to be part of the local community."
– PASCHA NADERI-NEJAD, SENIOR BRAND DIRECTOR, ADIDAS ORIGINALS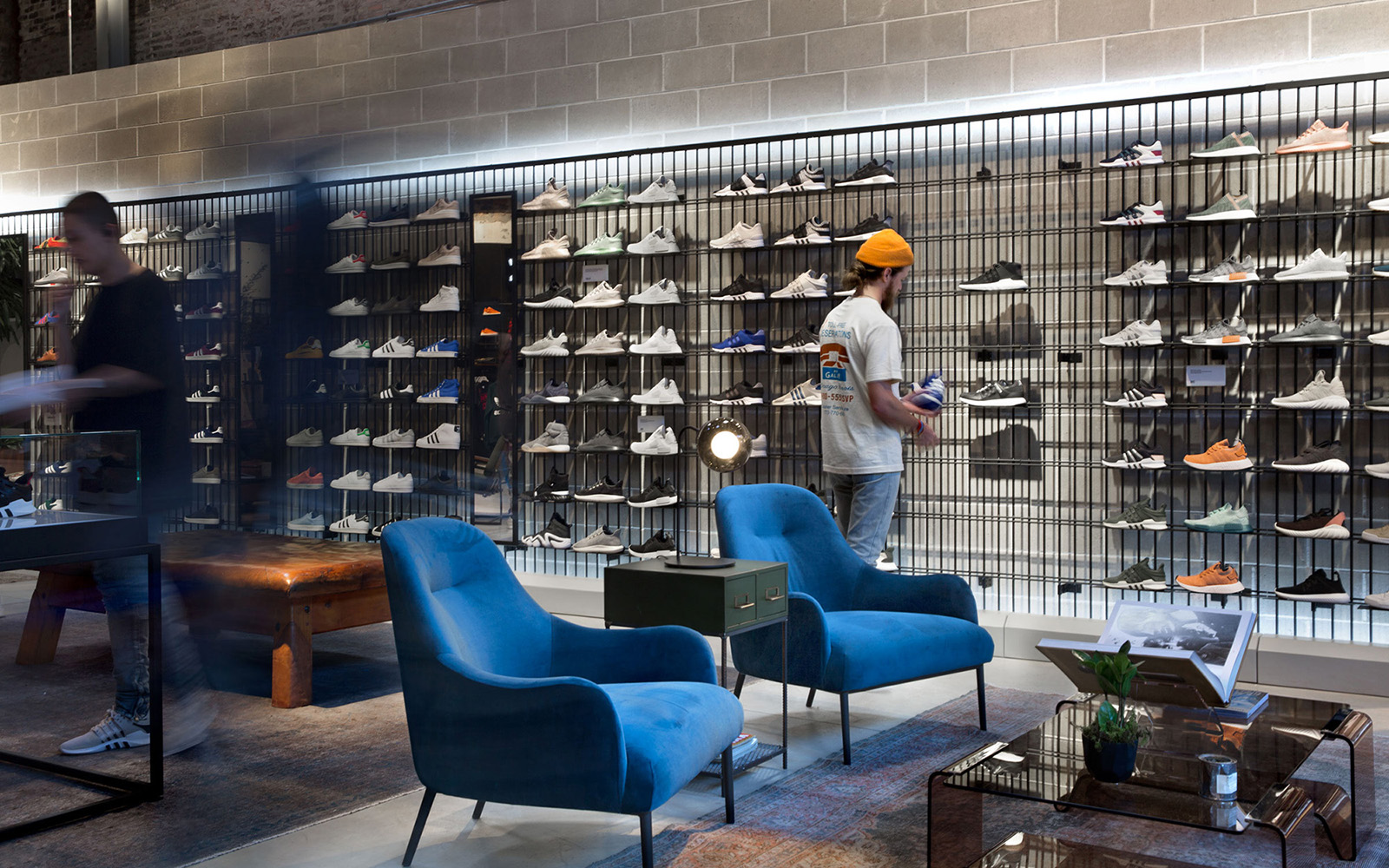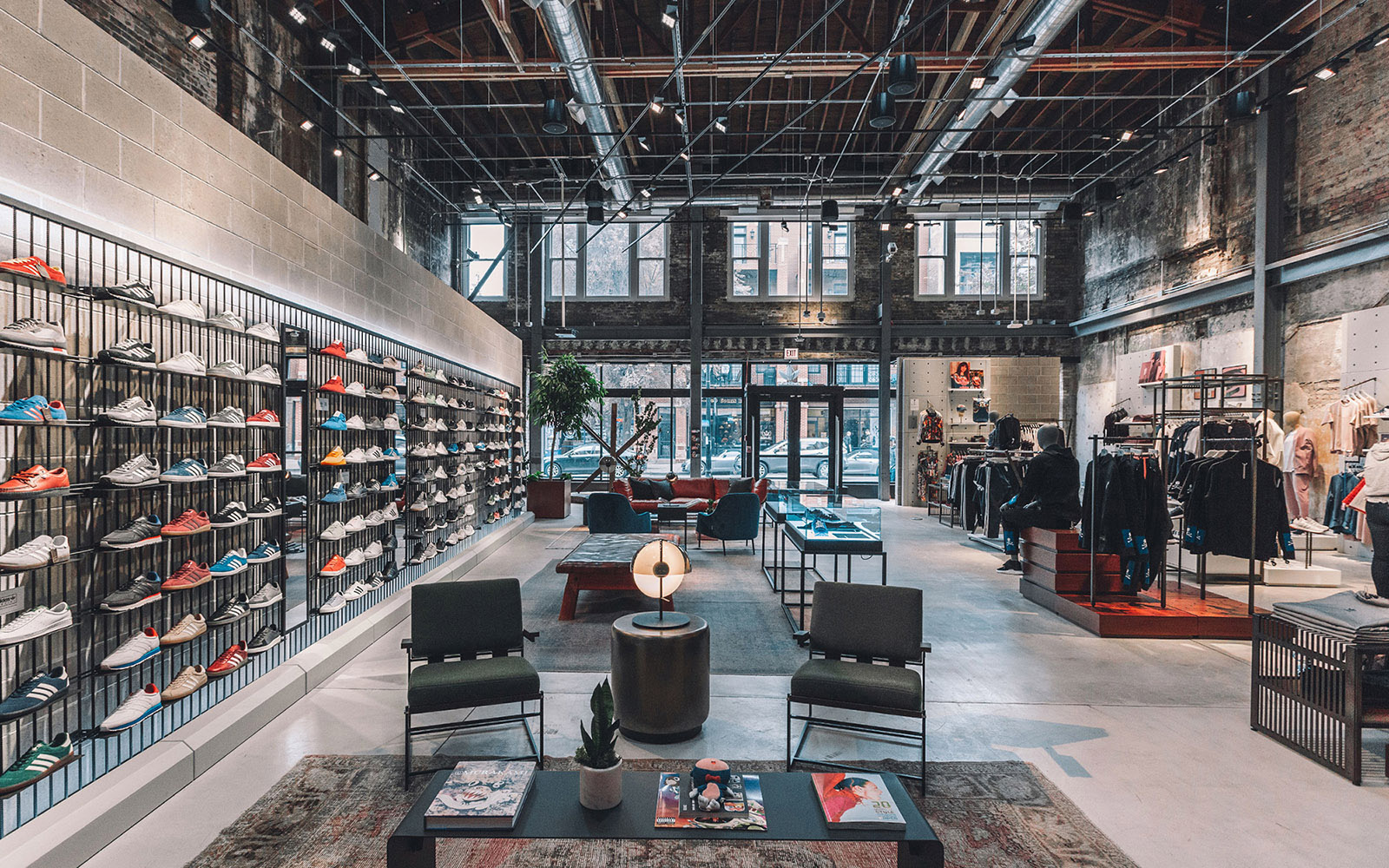 Make
Latitude produced a custom speaker wall to nod to the old record store that once inhabited the space and created fitting rooms that pay homage to classic silhouettes like the Stan Smith as well as the new, modern icon; the NMD. They even enlisted Chicago-based "calli-graffiti" artist, Tubs, to create an illustrative and creative edge in the restrooms that brings Chicago's street art inside the space.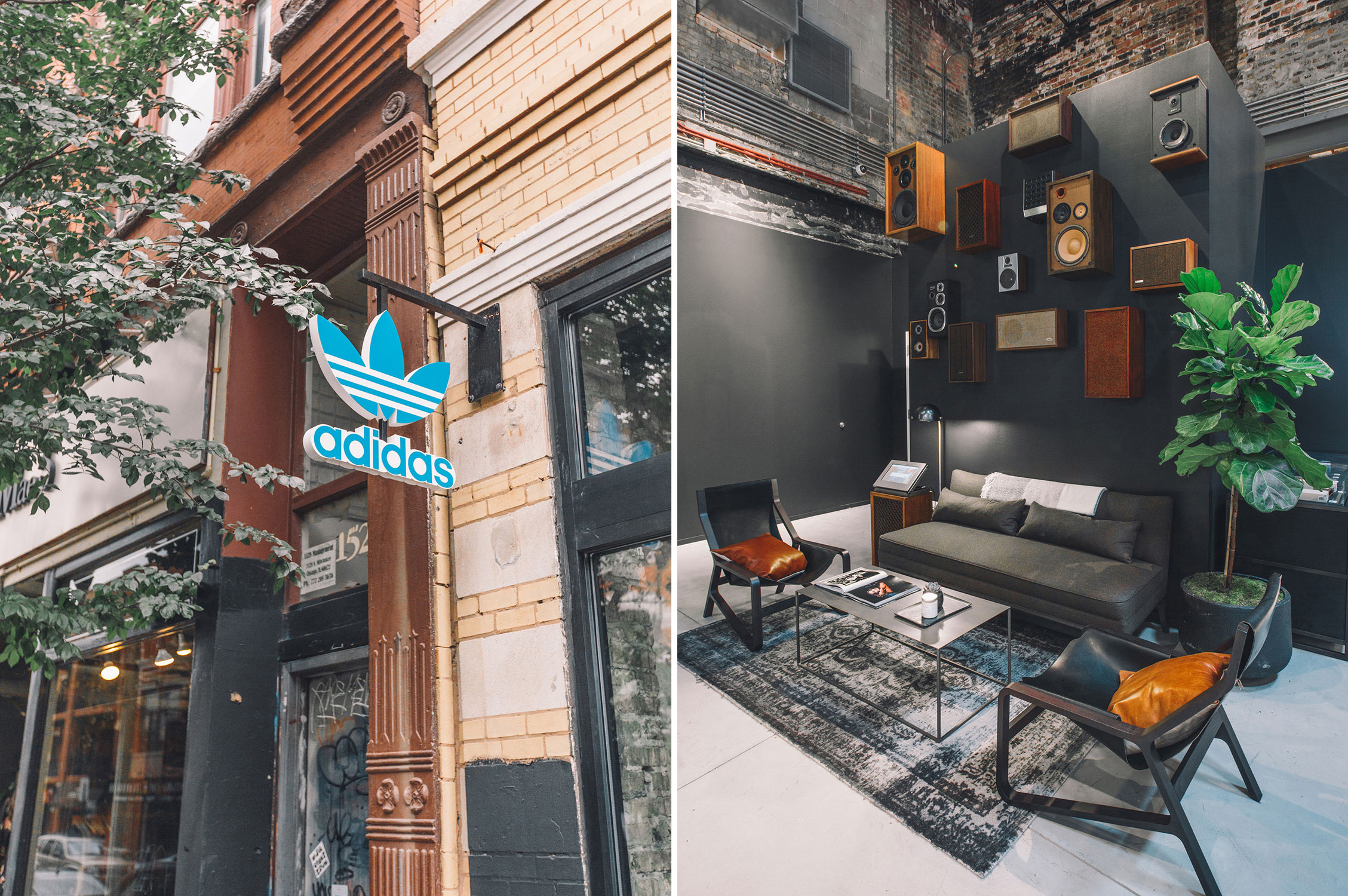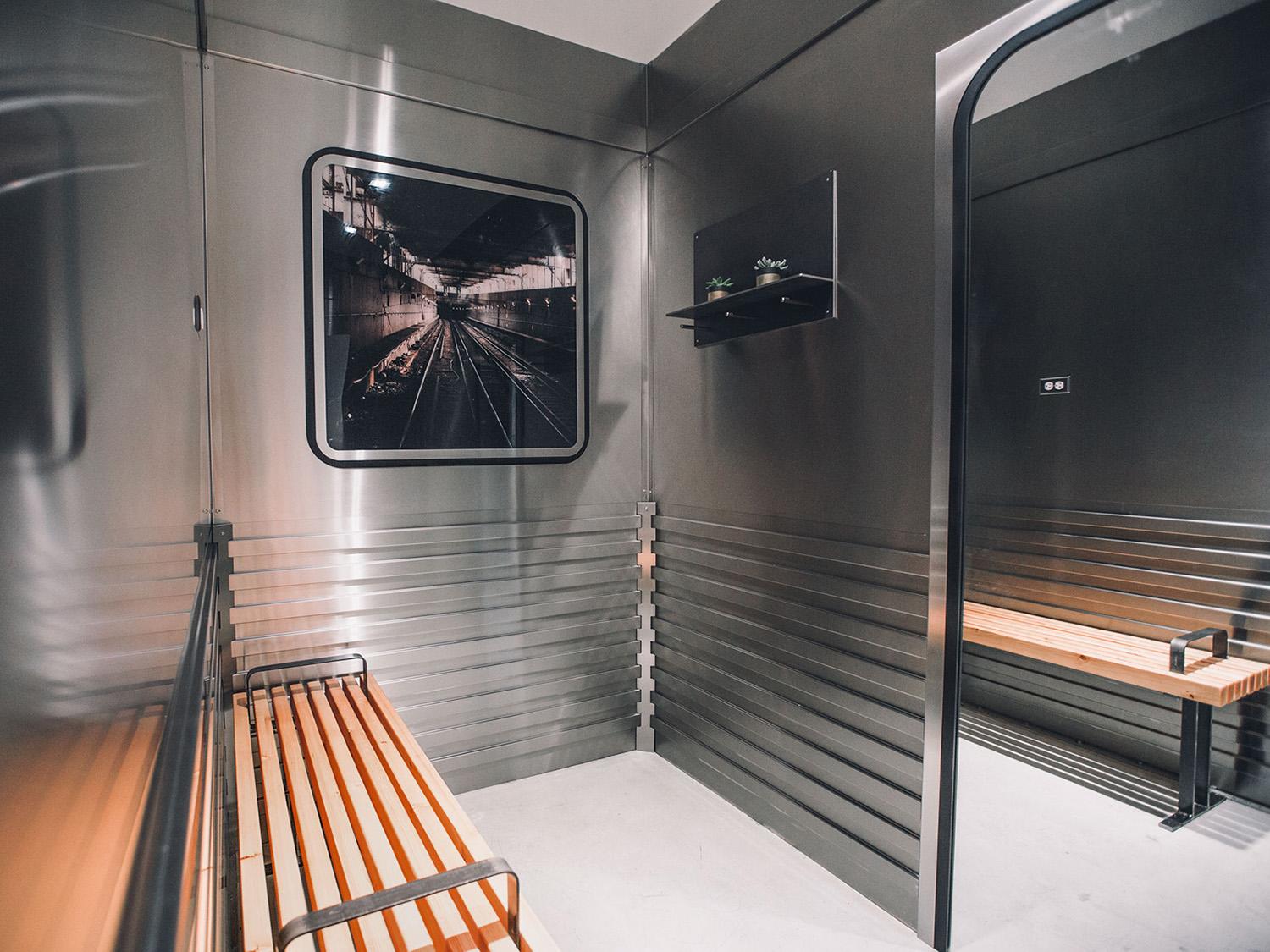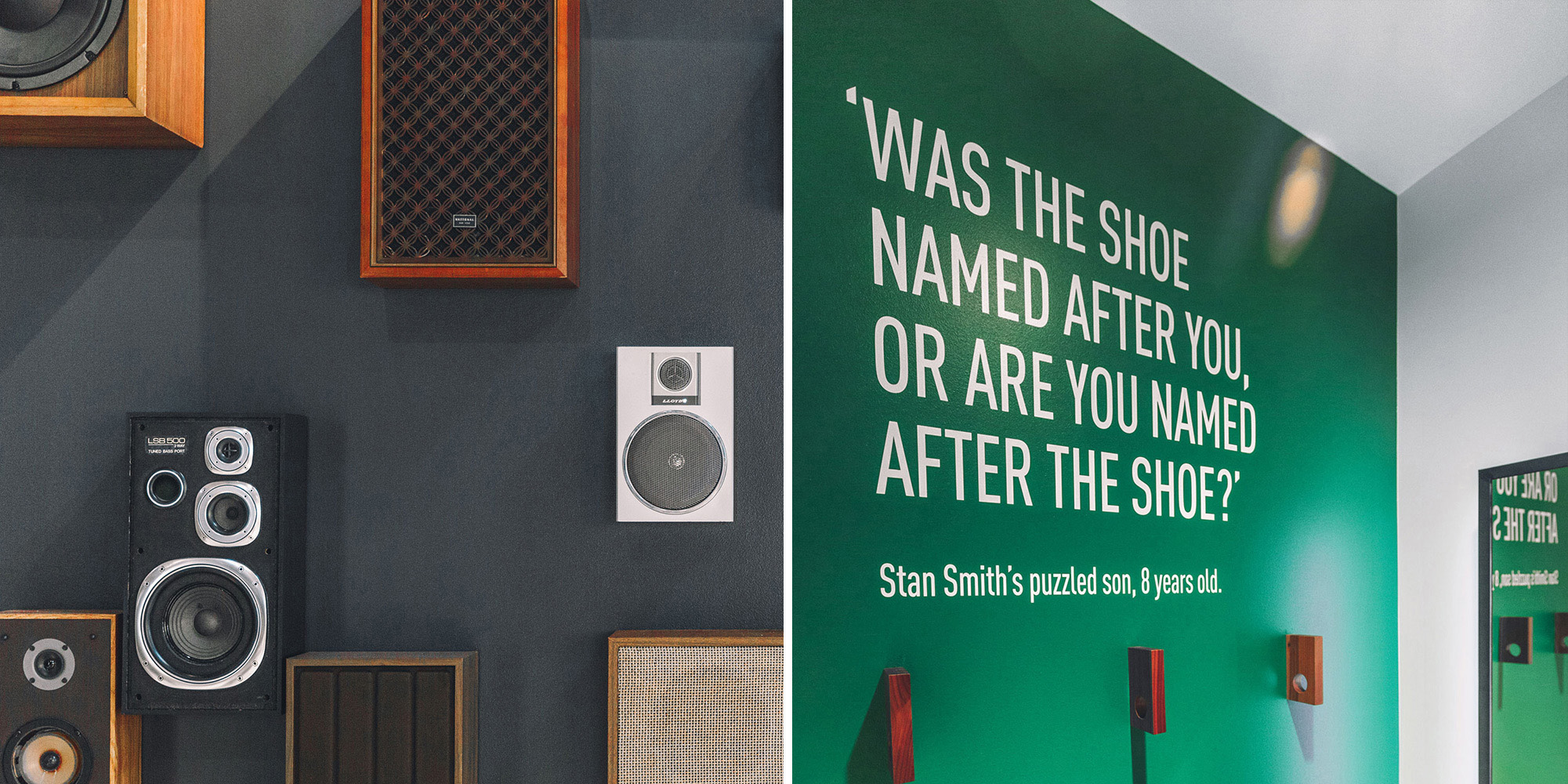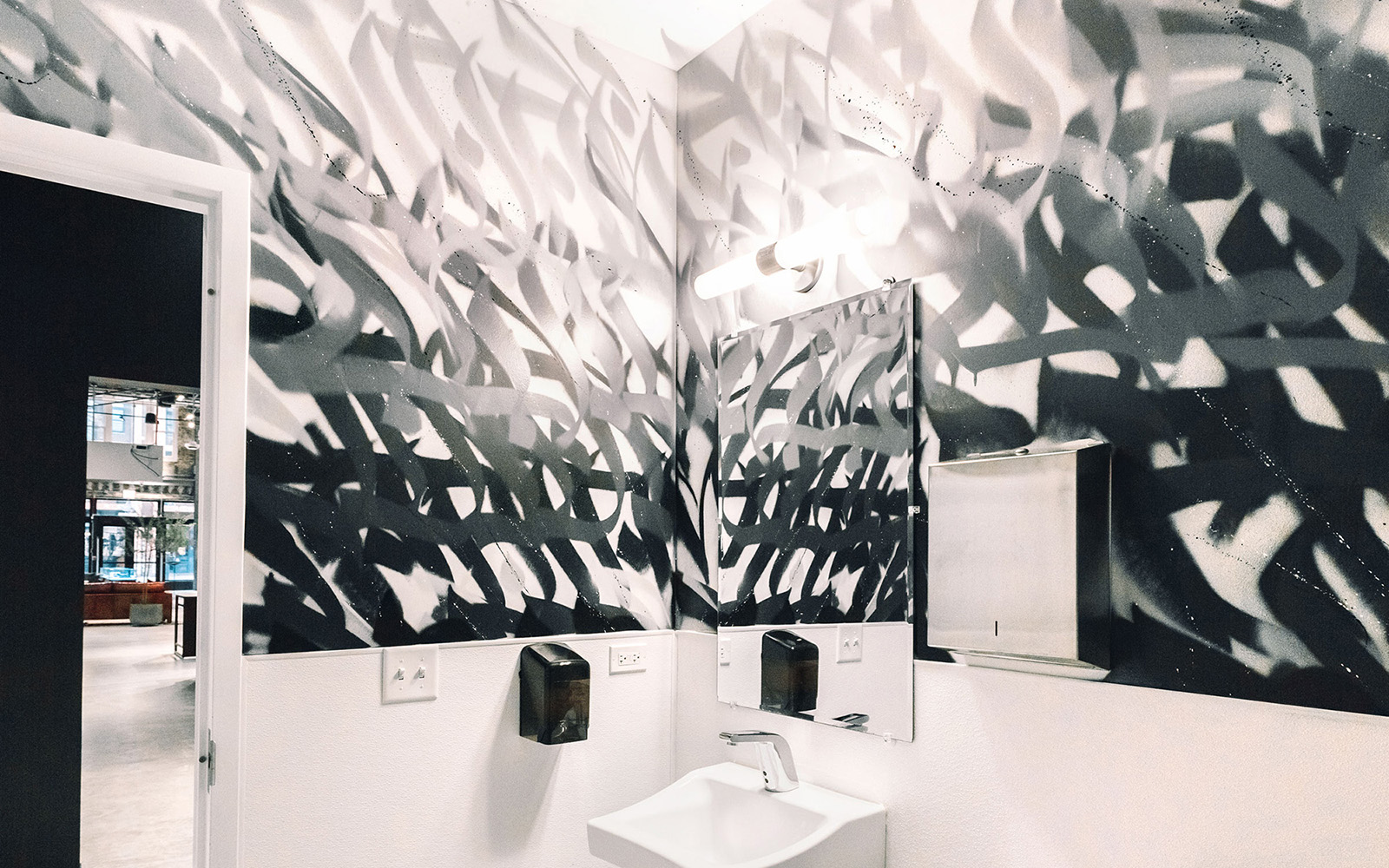 Impact
Through local partnerships and insight, the space is filled with moments of discovery to make the experience special and truly unique to its location.
"The 4,966-square-foot space is designed to 'generate a localized, community-centric experience that pays homage to the pulse of the city's streets."
-HIGHSNOBIETY
"The shop itself is inspired by the local community and will feature rotating work from local artists."
-COMPLEX
"… adidas enlisted Chicago's hometown heroes Tubsz and POSE to create customized art pieces and installations for the Wicker Park store."
-HYPEBEAST
"Inspired by the heartbeat of the Chicago …"
-XXL
"… the design pushes the local angle further, with CTA-inspired custom signage spread throughout the store, plus a pretty on-the-mark 'L'-inspired fitting room …"
-chicagoist
"… bring[s] a community-based shopping experience to the Windy City."
-KNICKS ON FIRE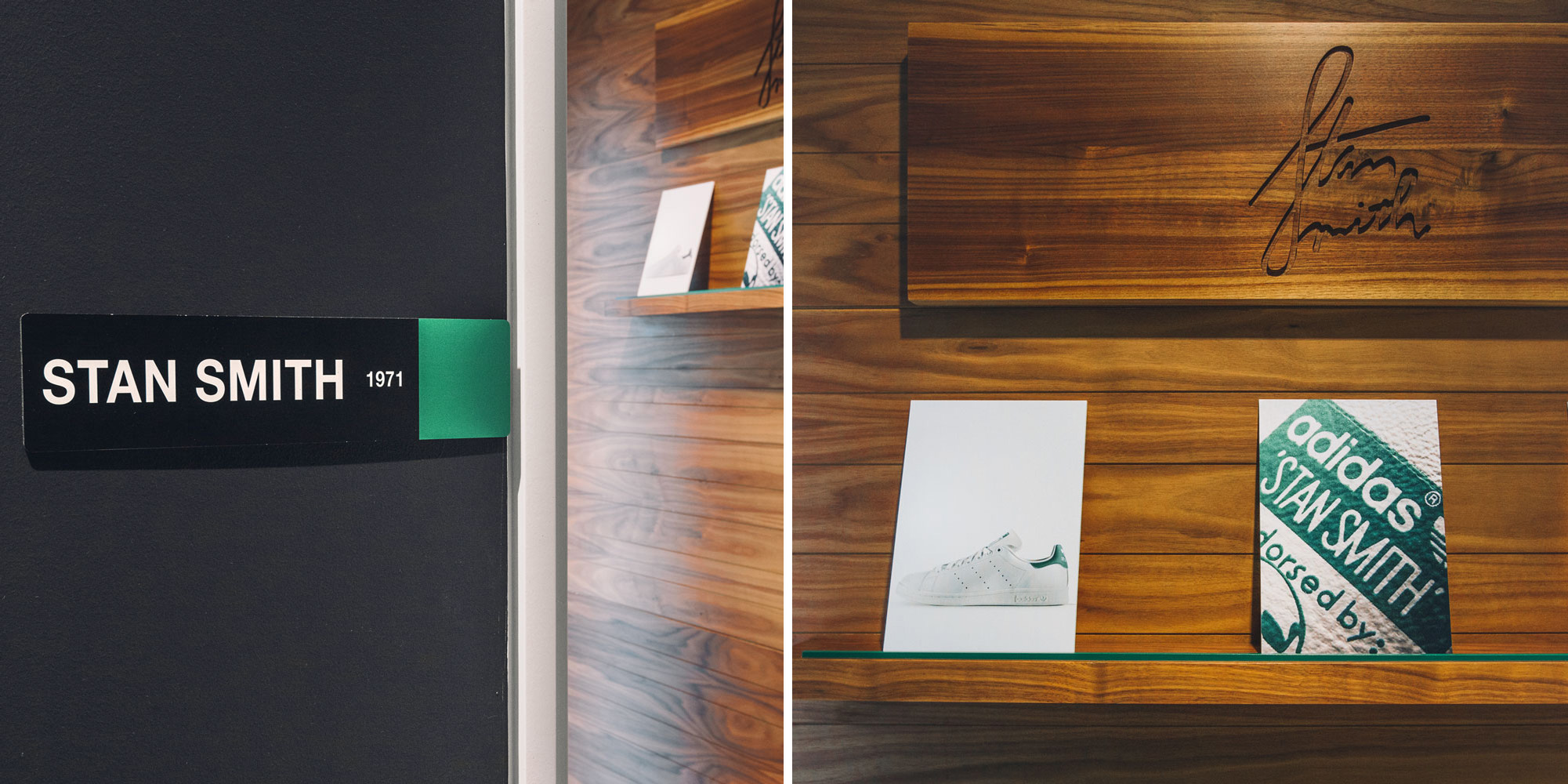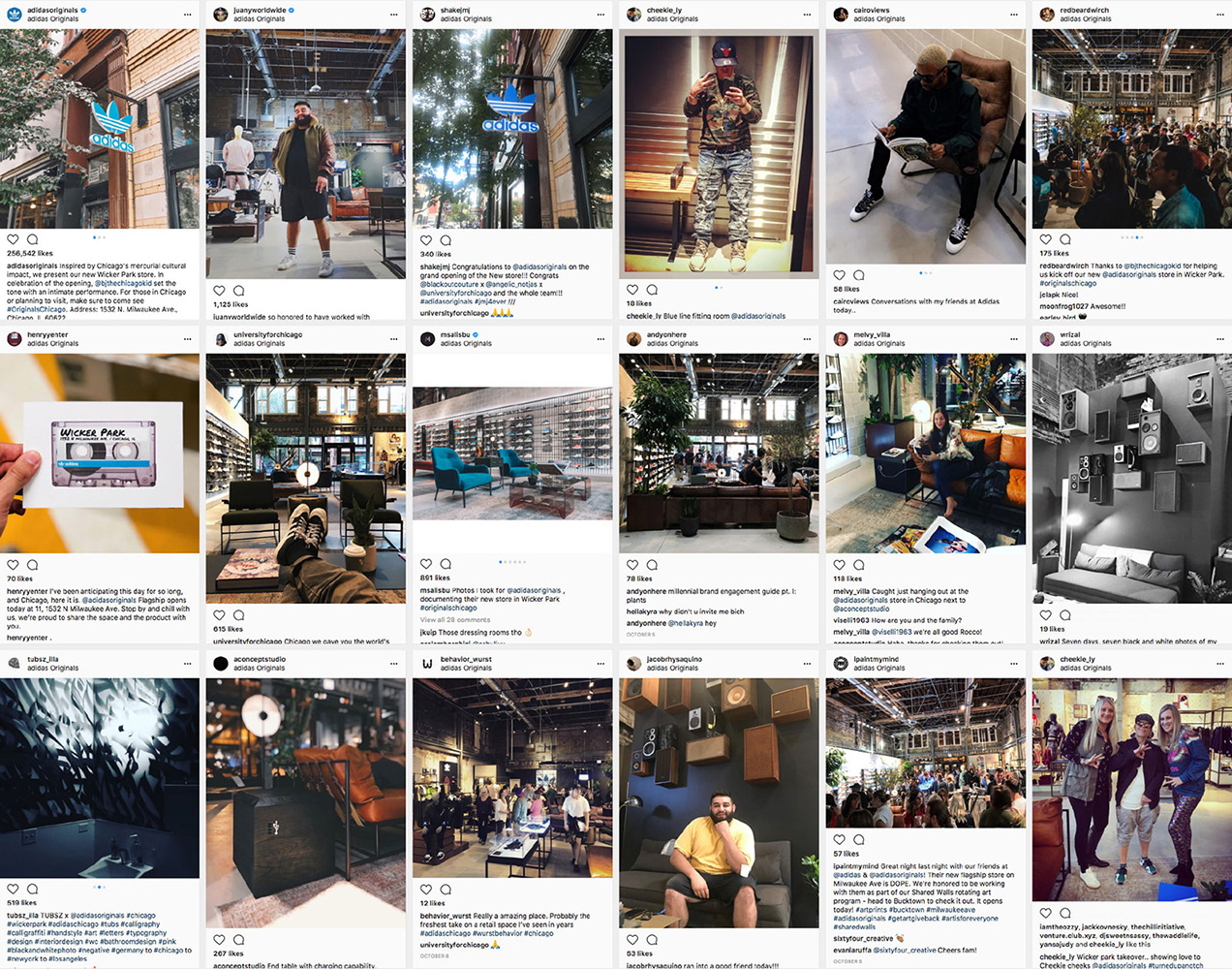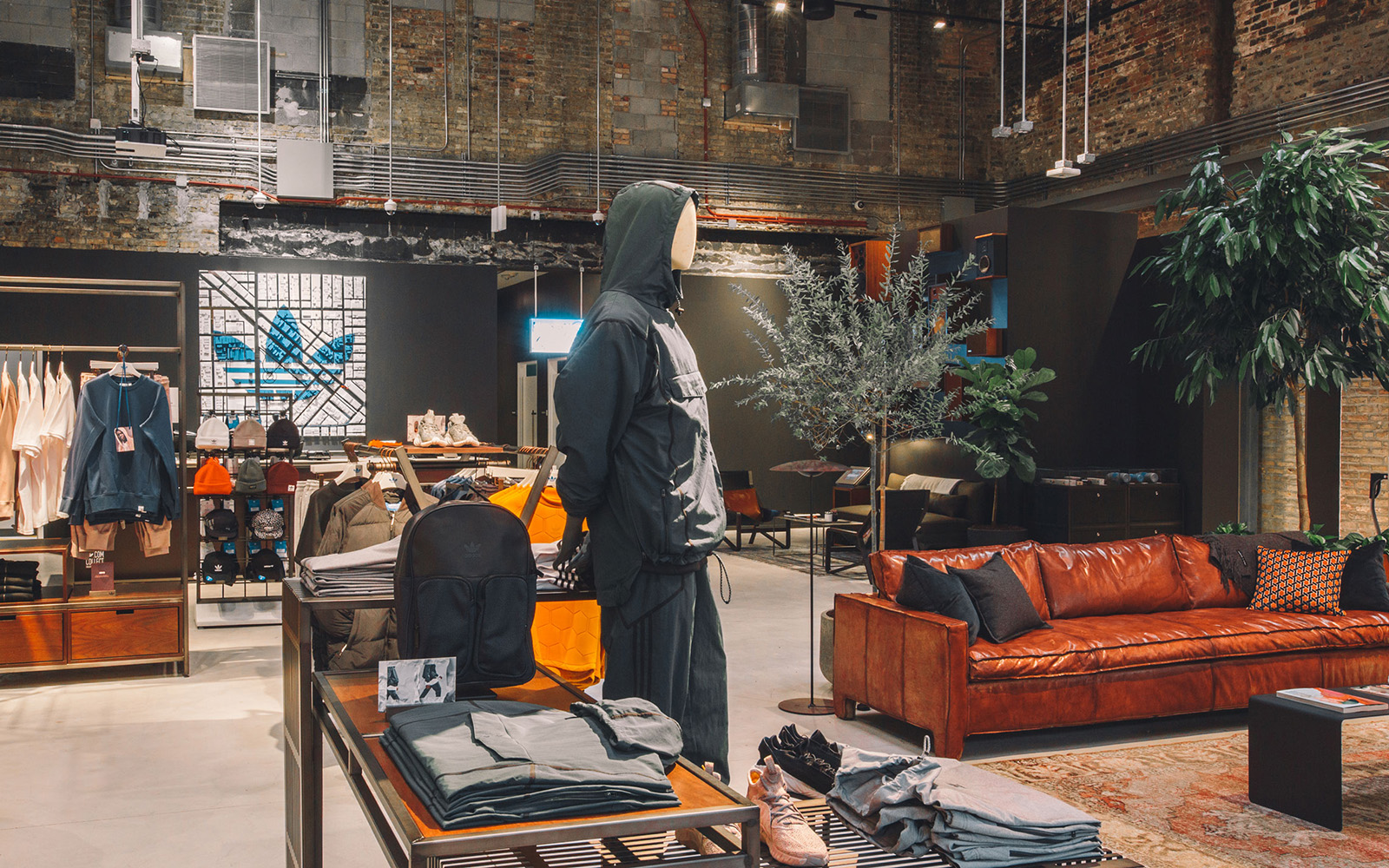 Copyright of Latitude.